Police and Doctors say this new device will save your life in many ways
People lining up in droves to get it
Police and doctors are highly recommending a new device that can save your life in many ways. This new device is the EdenPURE® Life Saver™.
People are lining up to get the EdenPURE® Life Saver™.
The EdenPURE® Life Saver™ has advanced technology which immediately alerts 911 operators in an emergency and gives them your exact location. You do not have to go through dialing 911 on a phone and talking to the 911 operators.
This instant 911 alert protects you in the case of falls where you would be incapacitated and in cases of other medical emergencies such as heart attacks and strokes. Also, it would protect you from criminal attacks where you only have a few seconds to act.
The EdenPURE® Life Saver™ also has a high tech Electrocardiogram device. You can do an instant Electrocardiogram on yourself by simply holding your index finger to a sensor.
This Electrocardiogram will provide an early alert if you are susceptible to a heart attack or stroke. It measures blood pressure and atrial fibrillation. These readings have been scientifically proven to be the best early indicators for heart attacks and strokes.
Unlike the old medical alert devices, you do not have to pay a monthly fee for the EdenPURE®Life Saver™ Medical Alert Service. There is only a small charge for your Electrocardiogram analysis and only when you take your Electrocardiogram test.
The EdenPURE® Life Saver™ contains advanced micro-technology and is small enough to fit in the palm of your hand. You can carry it in a pocket or purse. And it also comes with a lanyard so you can wear it around your neck as a pendant.
Many older people die from falls when they do not have a medical alert device. This is because they usually break a hip and therefore cannot get up off the floor or even crawl.
Also, many people are injured or killed due to criminal attacks because they can't get to a phone to call 911, and if they do get to their cellphone, it takes too much time.
The EdenPURE® Life Saver's Electrocardiogram is very critical in the avoidance of heart attacks and strokes. Heart attacks and strokes are the leading cause of death. With early detection, there are now many advanced medical procedures that can prevent heart attacks and strokes if the problem is detected early.
The EdenPURE® Life Saver™ is a very advanced device and production is limited at this point. People are lining up in droves to get The EdenPURE® Life Saver™. There will soon be a waiting list. You can get yours now and get it with a major introductory Super Sale Rebate. EdenPURE® Life Saver™ comes with a 1-year warranty and a 30-day Satisfaction Guarantee.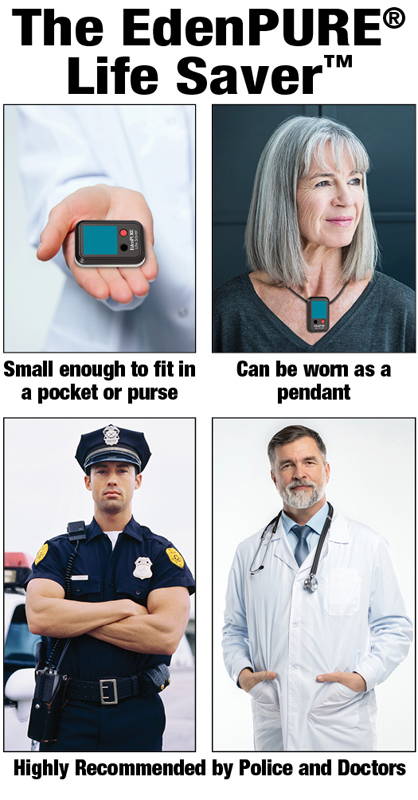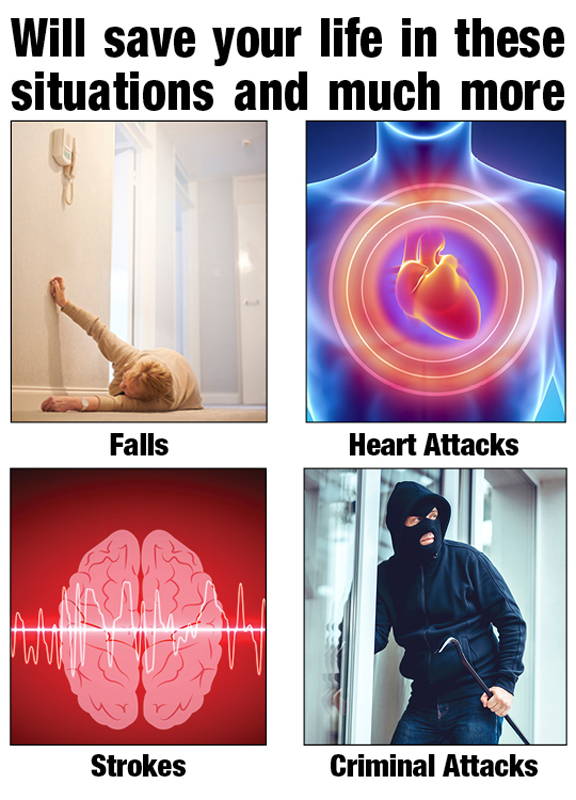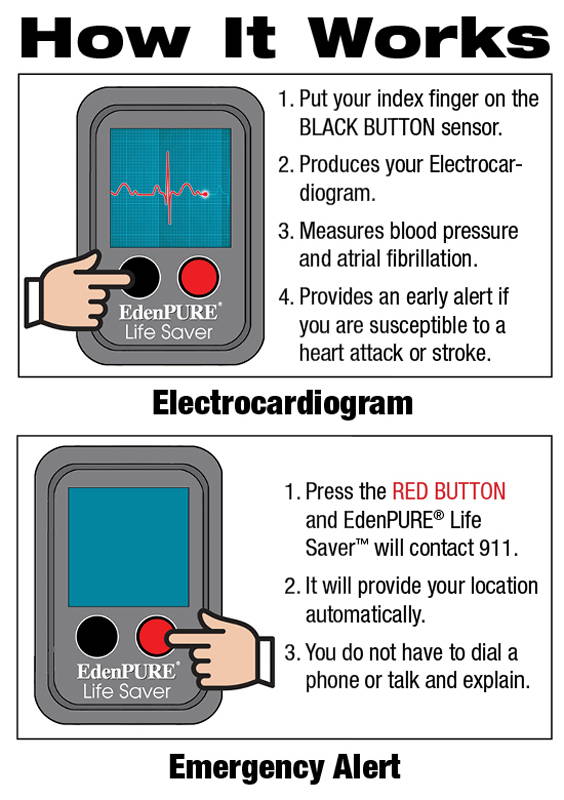 Your online transactions with EdenPURE® are safe.
• To claim the EdenPURE® Life Saver™ by phone call 1-800-284-5185 and give the operator your offer code 8467994
• To claim the EdenPURE® Life Saver™ online click below: