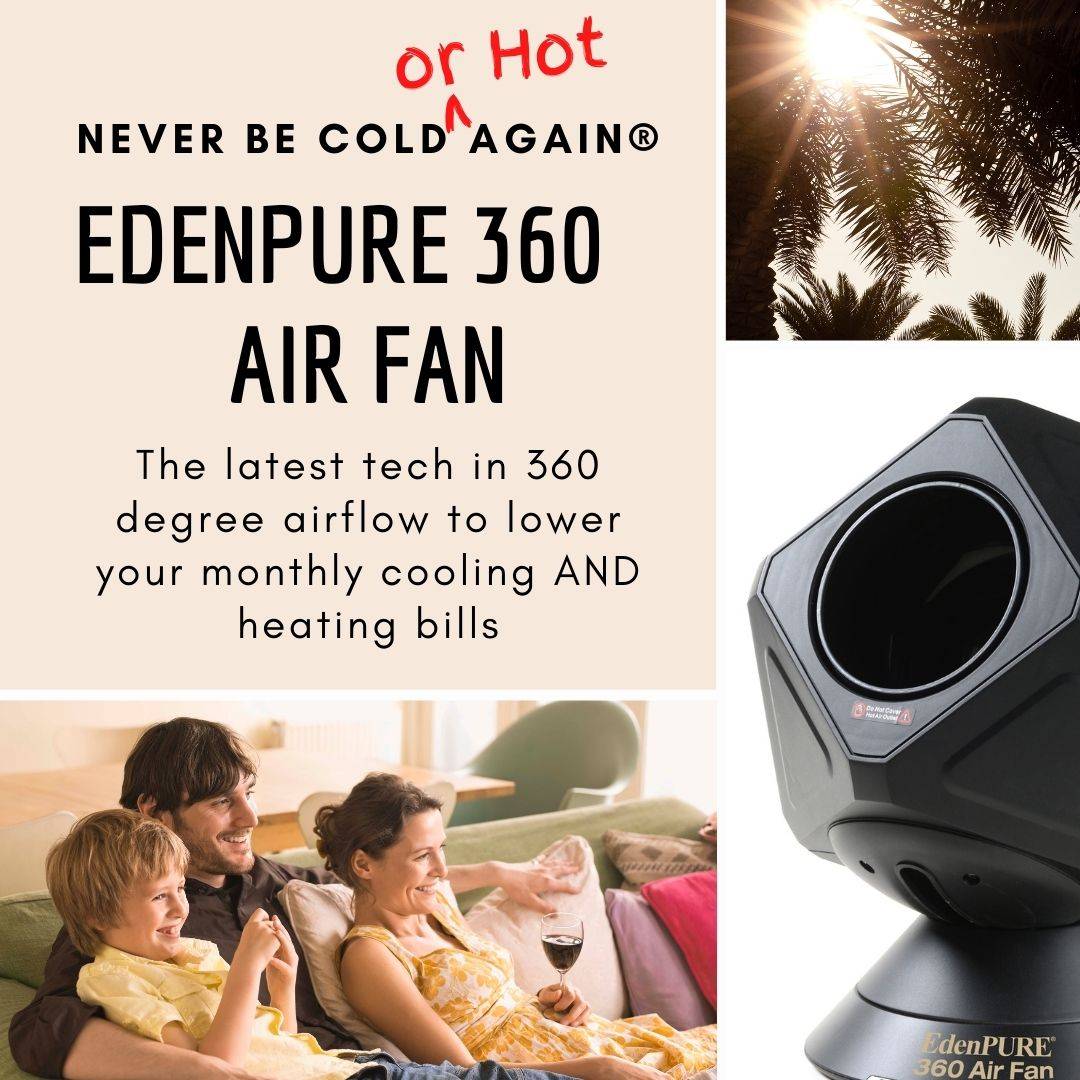 EdenPURE® 360 Air Fan Heater/Cooler
The all-new, all-season climate comfort marvel!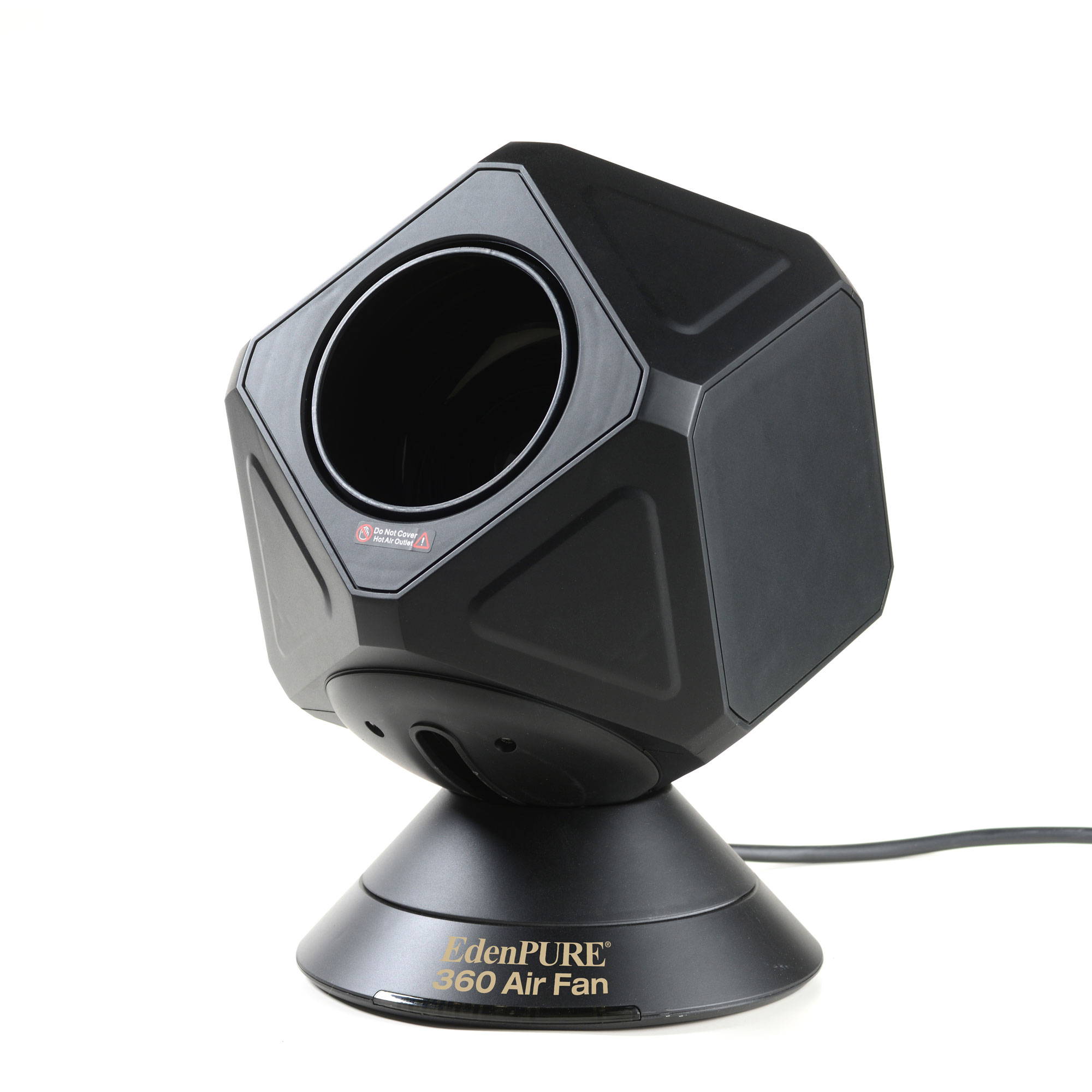 Super powerful Jet Engine Tech with EdenPURE's Expert Heating Design ... a Marvel of High-Velocity Air Flow!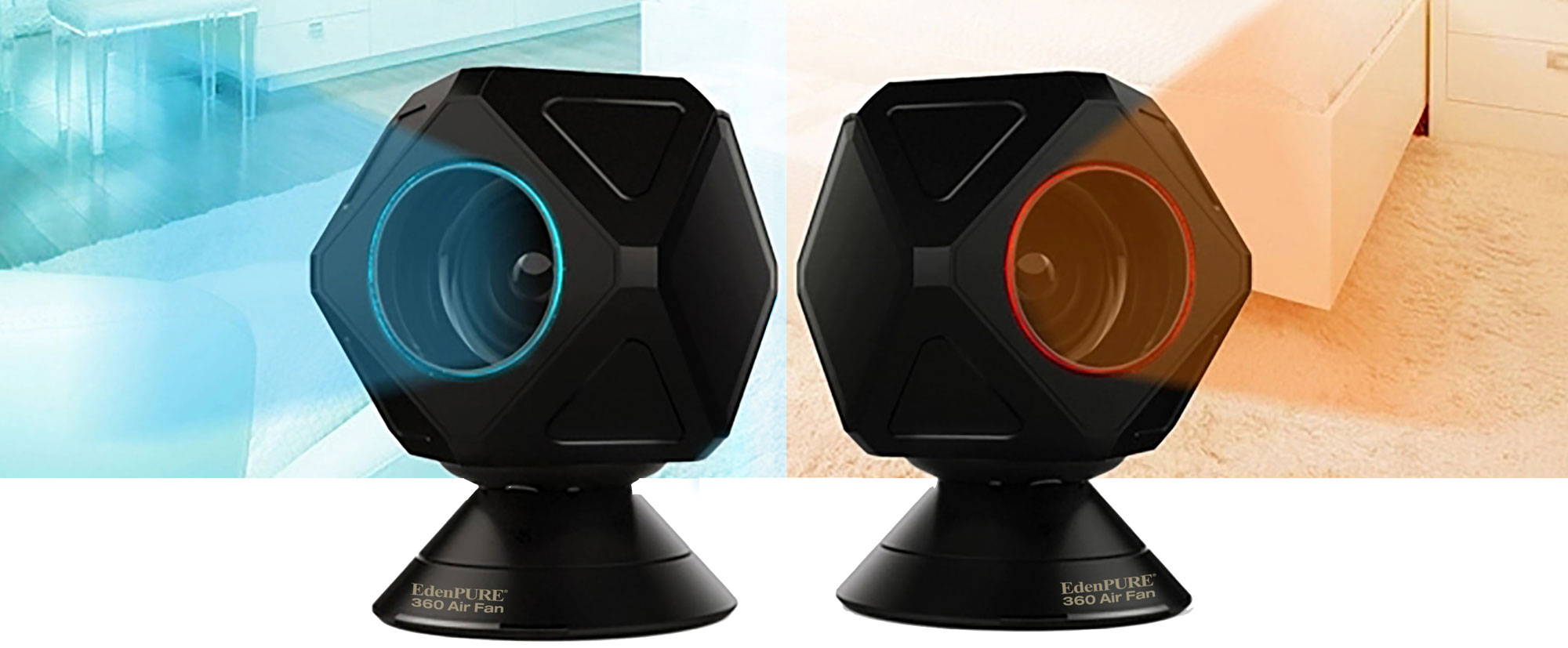 Heats AND Cools 1,000 sq. ft.

Reduces Heating & Cooling Bills

No Heating Bulbs to Burn Out

Uses Copper PTC Heating Element

Inspired by Jet Engine Technology
High-Volume Air Circulator Fan

Safe Around Children & Pets

Overheat Shut-Off Protection

Very Quiet on MAX Setting
Try the EdenPURE® 360 Air Fan Heater/Cooler Risk FREE for 30 Days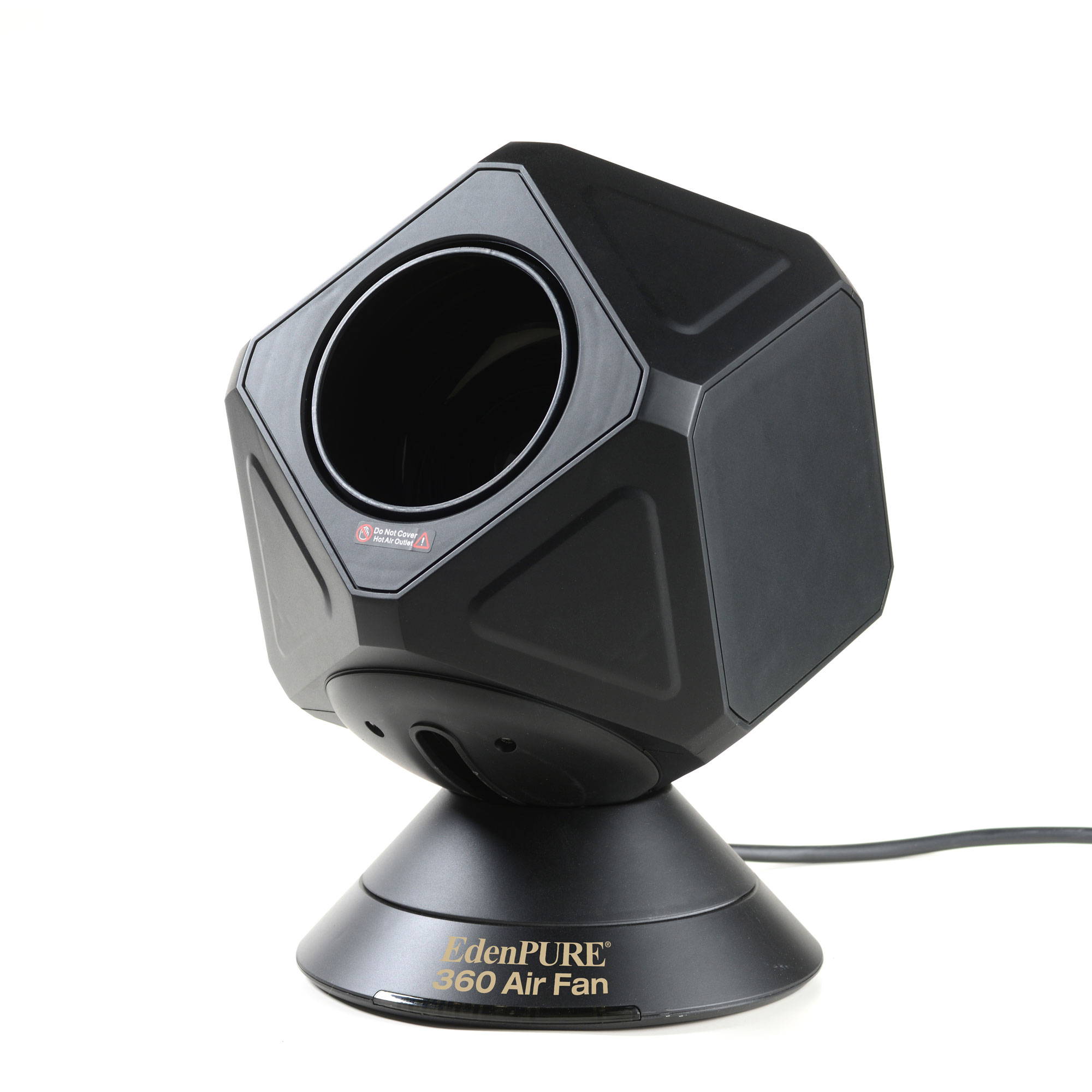 SAVE on 42% of Your TOTAL Home Energy Bills
Saving money and staying warm in the winter and cool in the summer is easy with the EdenPURE® 360 Air Fan Model 100.
Heating and Cooling bills make up 42% of your total home energy costs and by using an EdenPURE® 360 Air Fan all year long you can save a lot money.
Keep warm in the winter while saving money on your heating bills. And then in the summer you can keep cool while saving money on your cooling bills every month.
That means by using a 360 Air Fan Model 100 you would SAVE on 42% of your total home energy bills!
Heating and Cooling Bills Cost 42% of Your Total Home Energy Costs
Multiple Smart Features Further Save You Money on Your Heating AND Cooling Bills
To further save you money, EdenPURE® engineers added a timer function that can AUTOMATICALLY turn the 360 Air Fan OFF when you want and ON when you want. You can set your 360 Air Fan to turn ON at a certain time, between 1 to 9 hours in the future. And you can also set it to turn OFF at a certain time, between 1 to 9 hours in the future.
So say you want to go to sleep with the 360 Air Fan's heater function on but want to have it automatically turn OFF in 2 hours, you can actually set the timer to do just that!
This kind of control further saves you money on your heating and cooling bills because you control when you want to have the 360 Air Fan Model 100 on and when you want it off. All without touching a button!
You can also adjust the heat to HIGH or LOW depending on how cold it is outside. This also helps you to save money because the wattage used is 1500 watts on HIGH and only 900 watts on LOW.
So on cold nights in the spring or fall you can use the LOW heat setting which saves you money versus having to use just the HIGH setting which uses more energy. This means MORE money in your pocket while still staying warm and comfortable no matter how cold it is!
Oscillates and Tilts for Even Heating and Cooling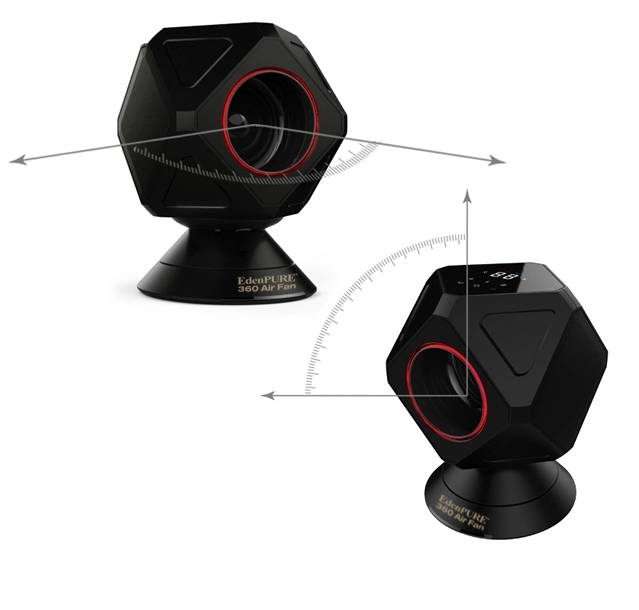 • Moves side-to-side 90 degrees
Safe Around Children and Pets
To further distribute heat or cooling air into a room there is an oscillation function which automatically rotates the 360 Air Fan Model 100 in a sweeping motion. This side to side motion makes for even heating and even cooling in any size room. No more hot spots or cold spots in a room ever again.
The 360 Air Fan uses advanced bladeless turbine technology so there is no risk of spinning blades hurting a child or a pet that comes near it. Remember, safety is a top benefit when it comes to EdenPURE®.
Another great safety feature is the tip over switch so if a pet or child knocks over your 360 Air Fan you won't need to worry about a fire because it will automatically turn off.
Further ensuring you and your family's safety is the overheat shut-off protection. If anything should block the airflow, your 360 Air Fan will shut off, so there is no chance of a fire from overheating.
Try the EdenPURE® 360 Air Fan Heater/Cooler Risk FREE for 30 Days