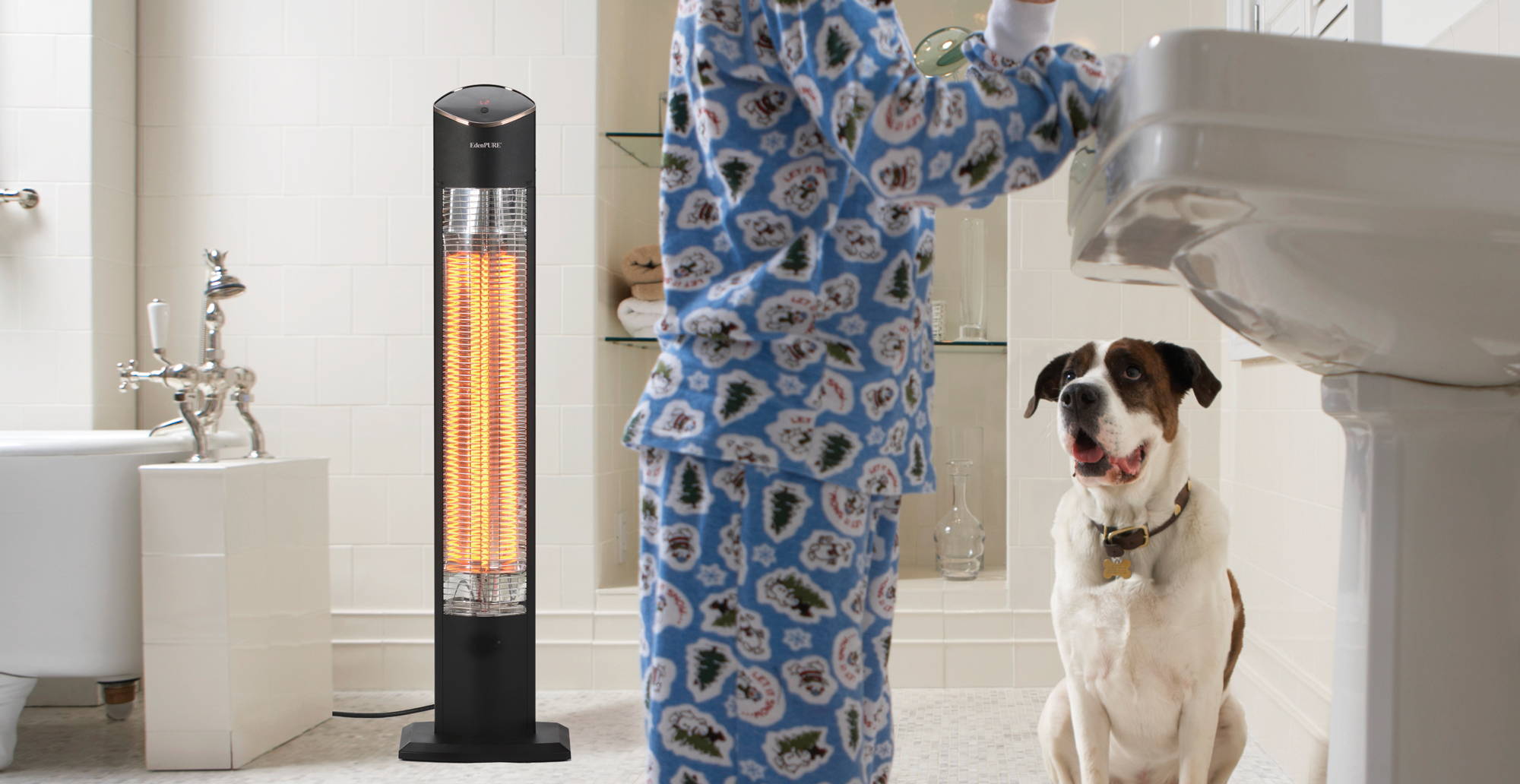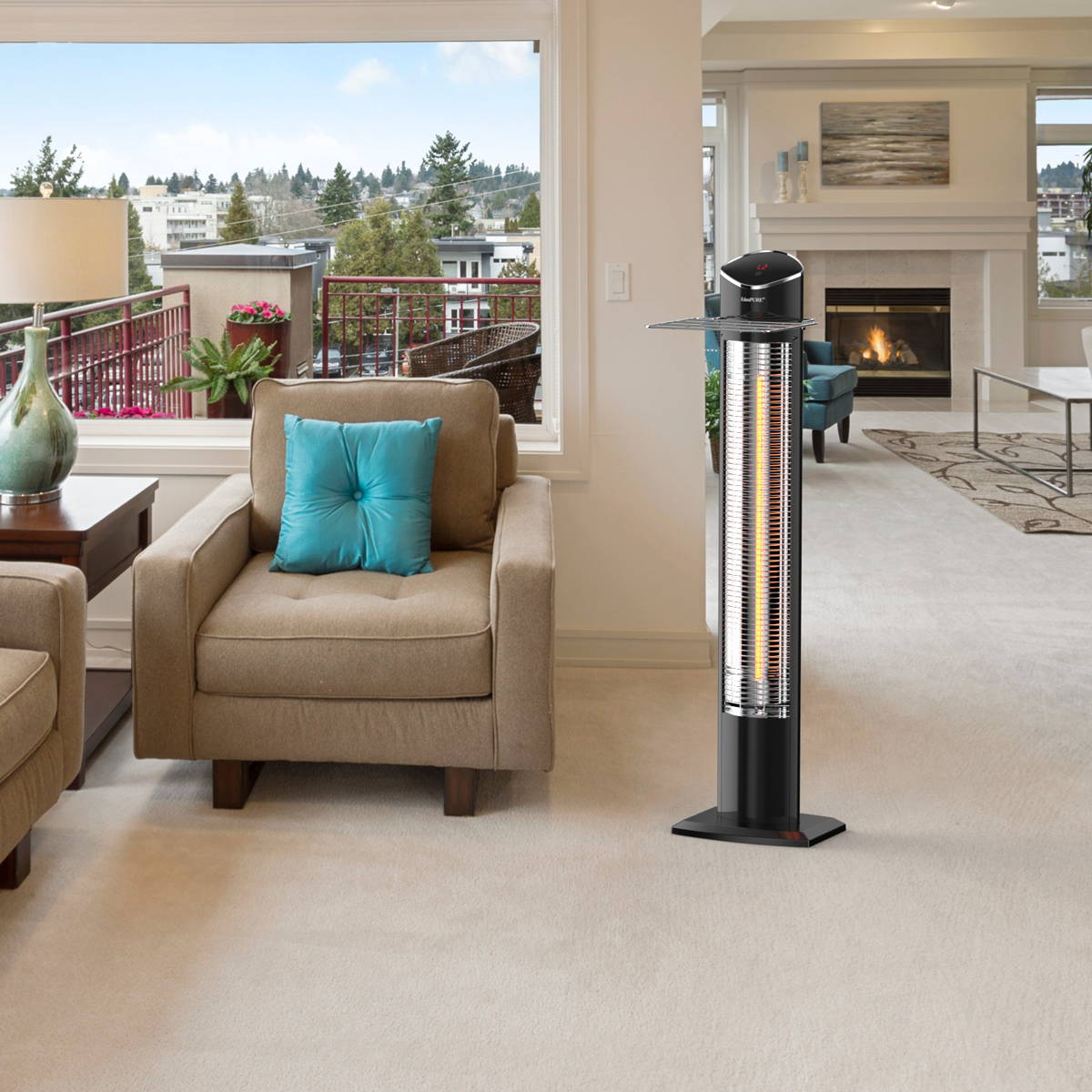 New All Season Infrared Heater can be used Indoors or Outdoors!
SAVE on your heating bills inside your home OR stay comfortable and warm by extending your outdoor living season
The EdenPURE All Season Heater® is the most versatile Infrared Heater.
Have you ever wished you could just pick up your EdenPURE® heater and take it outside to use on chilly evenings or even use it in your bathroom on cold mornings?
If you want to have the same savings on heating costs as our other infrared heaters with the added versatility of using it either inside or out... then the EdenPURE All Season Heater® is especially for you.
There's no need to hurt your back taking large propane heaters outside to heat the patio, and you'll never have to freeze in the morning getting ready in a cold bathroom again.
This EdenPURE® is an all-season indoor AND/OR Outdoor Infrared Heater that has no limits. It's weatherproof, waterproof and light as a feather.
At under 14 pounds, your EdenPURE All Season Heater® is lightweight enough to be carried to any room, in any season. It can go anywhere -- from a patio on cold summer and winter nights, to a bathroom on brisk spring and fall mornings.
When you are outside on a chilly day, you will be cozy warm, even at a distance of 6-7 feet away. And inside the house, it will radiate heat and warm the entire room.

The secret is the Carbon Fiber heating element's POWERFUL infrared rays combined with a highly polished reflector behind the heating element. This mirror finish reflects even MORE heat into the area you are heating.
Infrared heat is less expensive than traditional heating sources and substantially less than outdoor propane heat.
Therefore, your EdenPURE All Season Heater® is perfect for non-insulated places like porches, garages, barns, and campsites. It will keep you warm no matter where you are. You never have to be cold or waste money on expensive heaters that only dry out your air.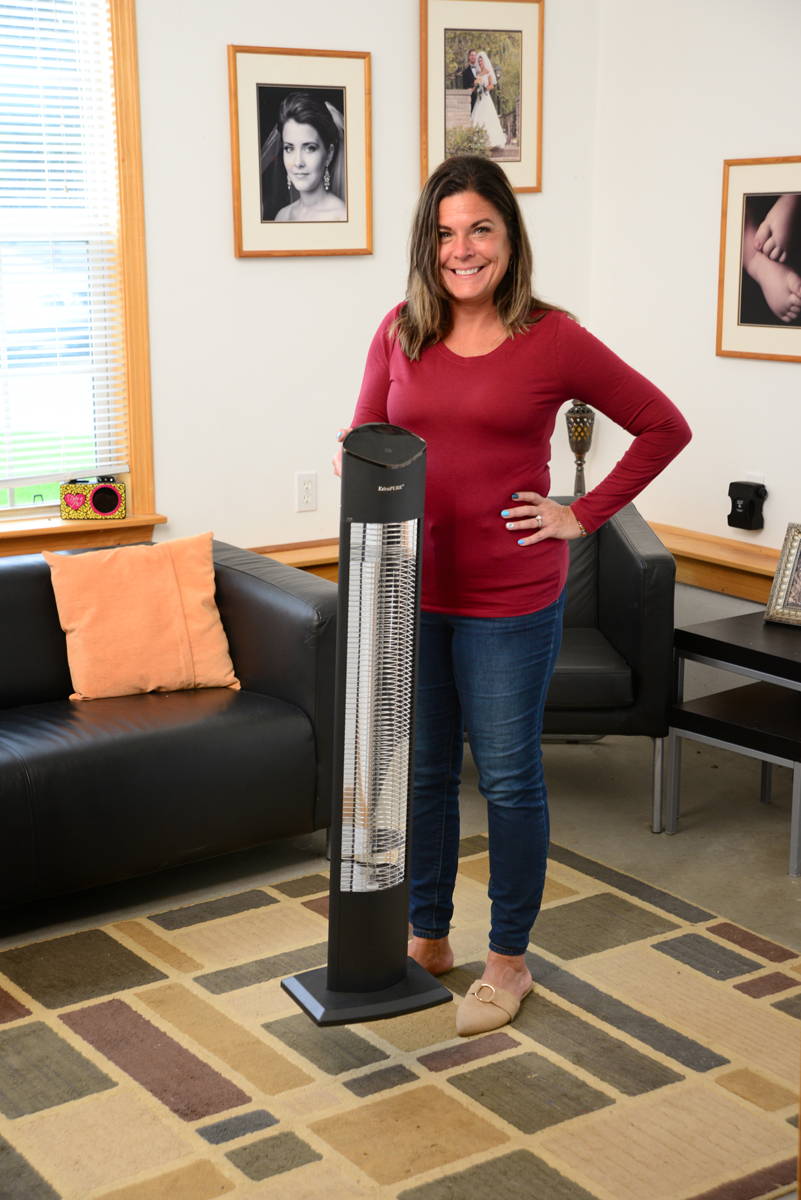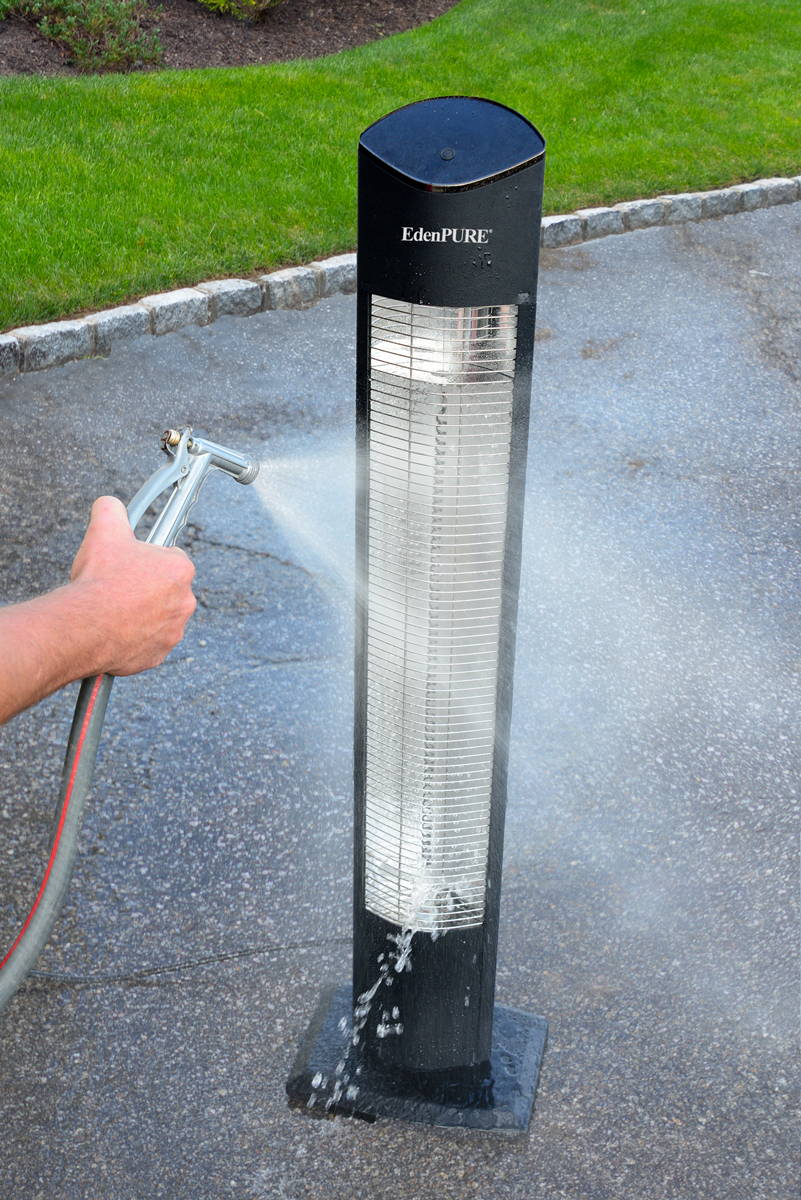 You've come to trust the safety of EdenPURE® heaters, and our All Season Indoor/Outdoor Infrared Heater is no exception.

With an automatic shut-off for accidental tips and tilts, the EdenPURE All Season Heater® is safe around pets and children. It features a timer to automatically shut the heater off at any specified time you want.
For added piece of mind EdenPURE engineers added a safety bar to the front so if the All Season Heater gets knocked over, this safety bar prevents the hot grill from being blocked or from touching anything.
It also runs super quiet, because there's no fan constantly kicking on.
The EdenPURE All Season Heater® is IP55 Weatherproof and waterproof so you have peace of mind that your heater is protected from the rain, water, dust, and snow.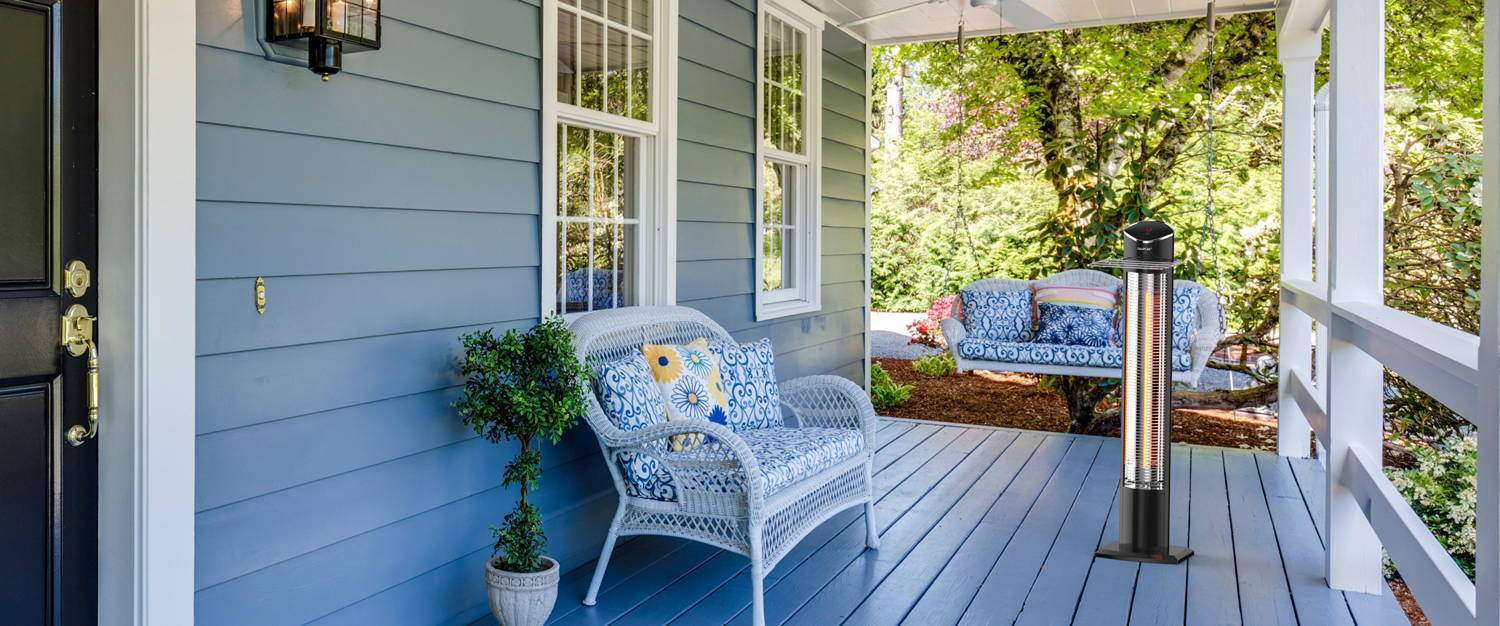 Waterproof and Weatherproof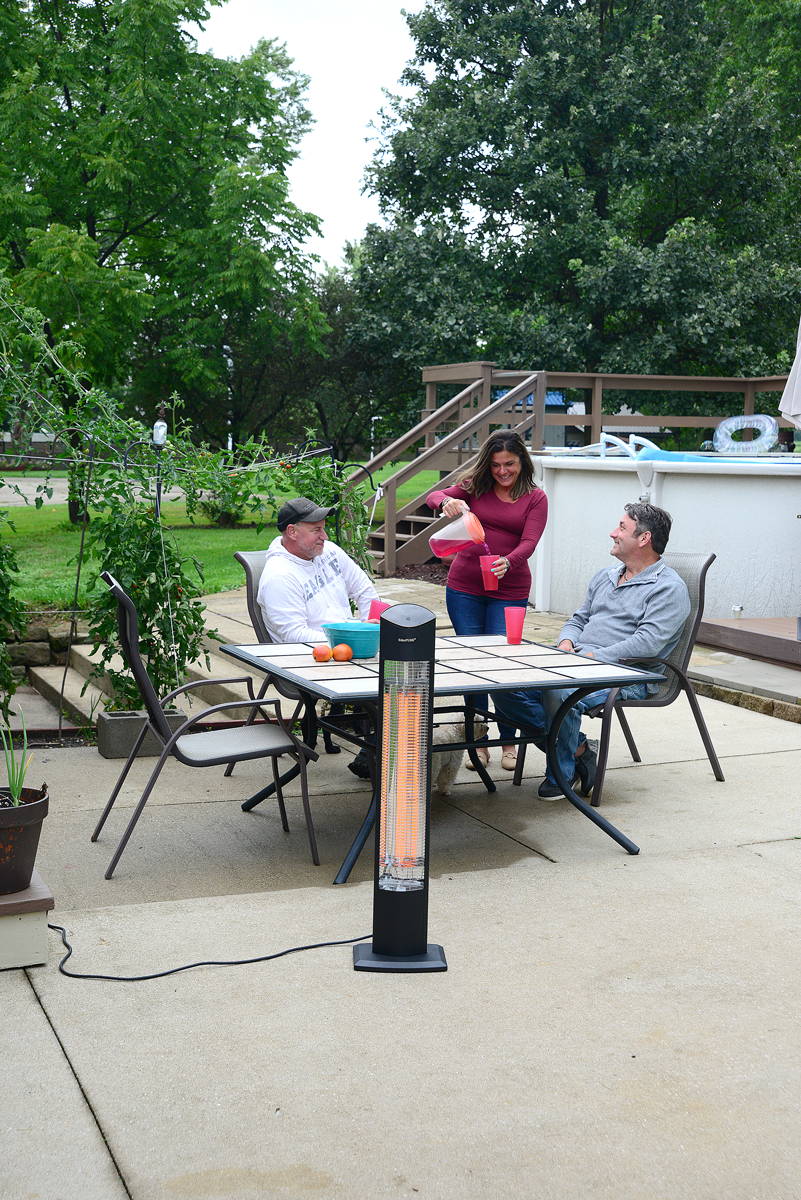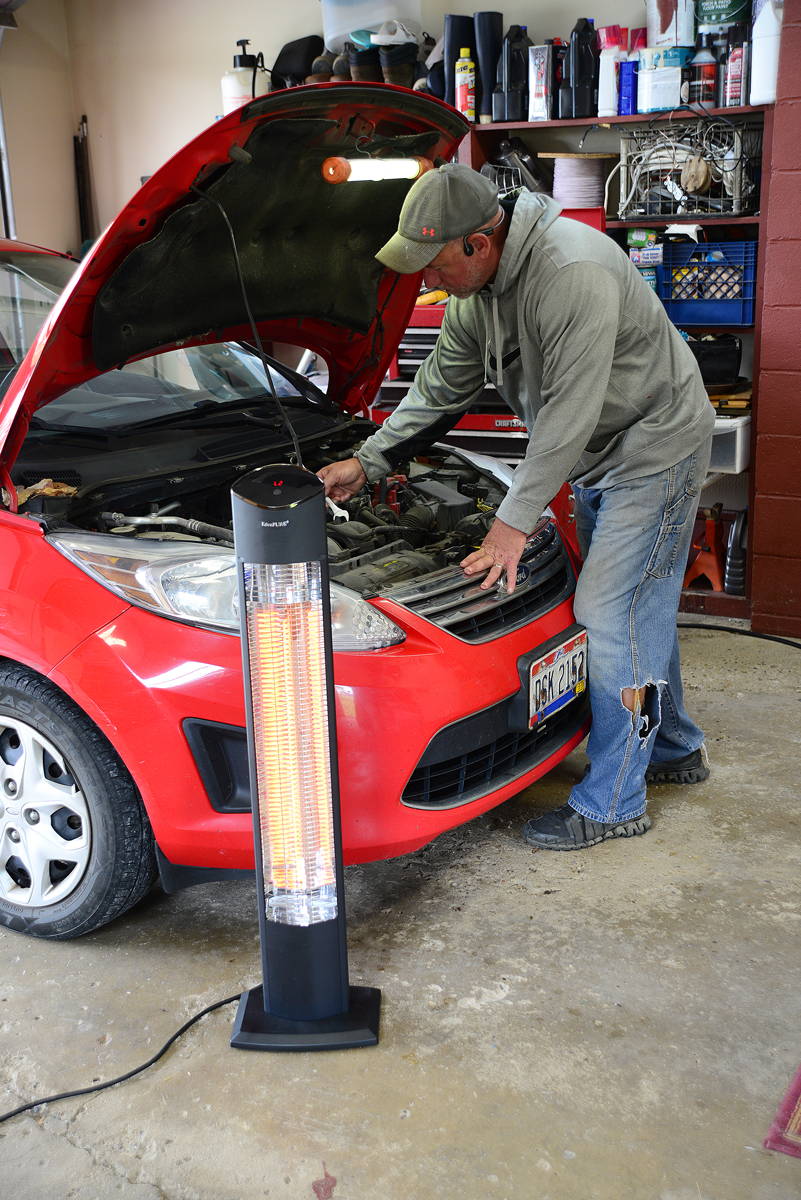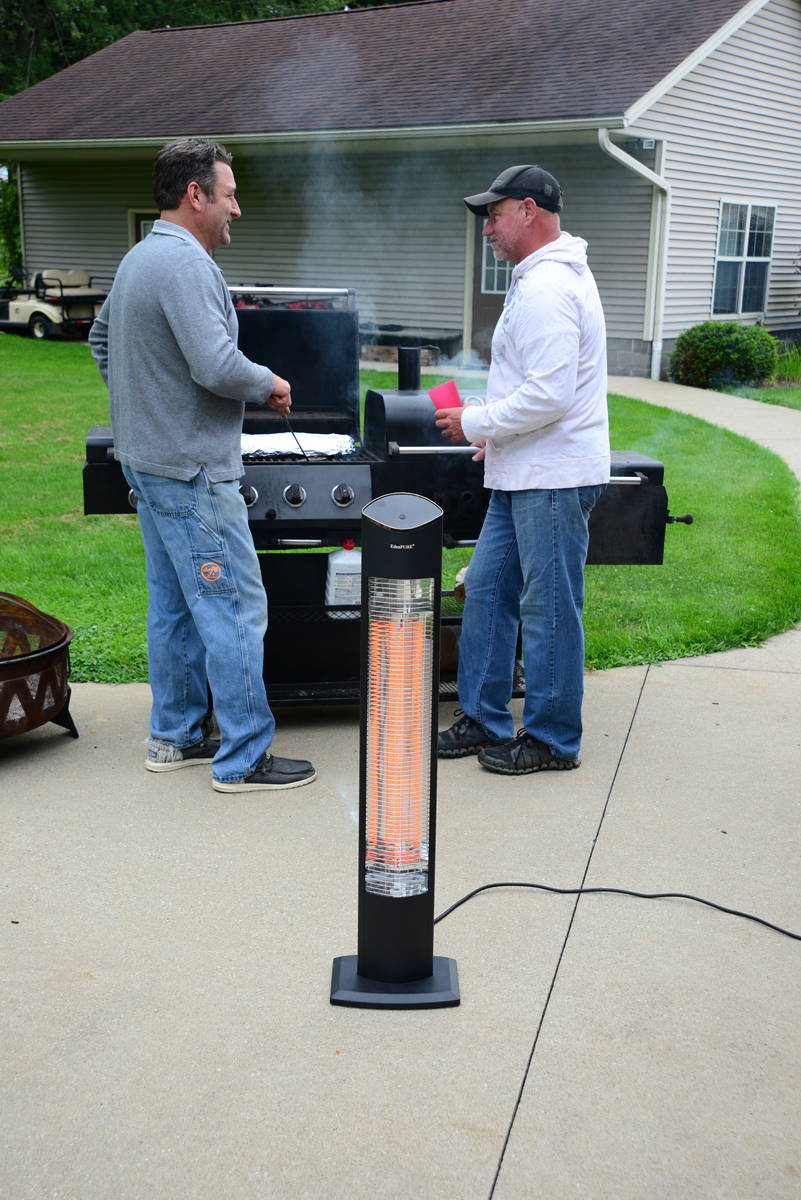 Try the EdenPURE All Season Heater® Risk FREE for 30 Days