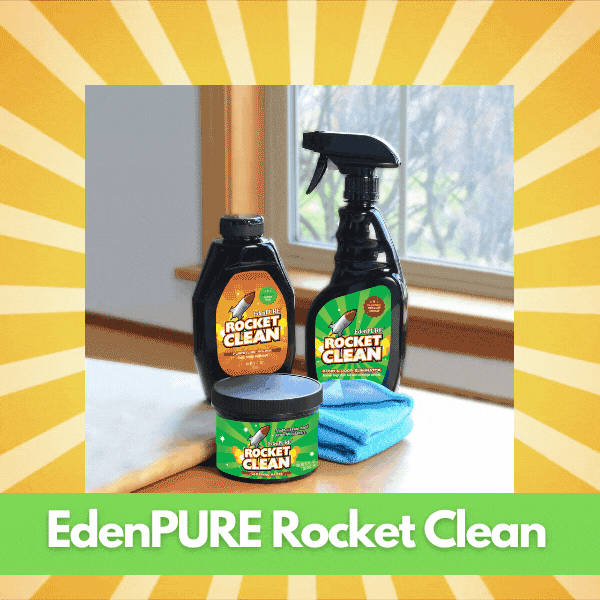 New Eco-Friendly Cleaners Better than chemical-filled alternatives
A Healthy Home starts with Safe Products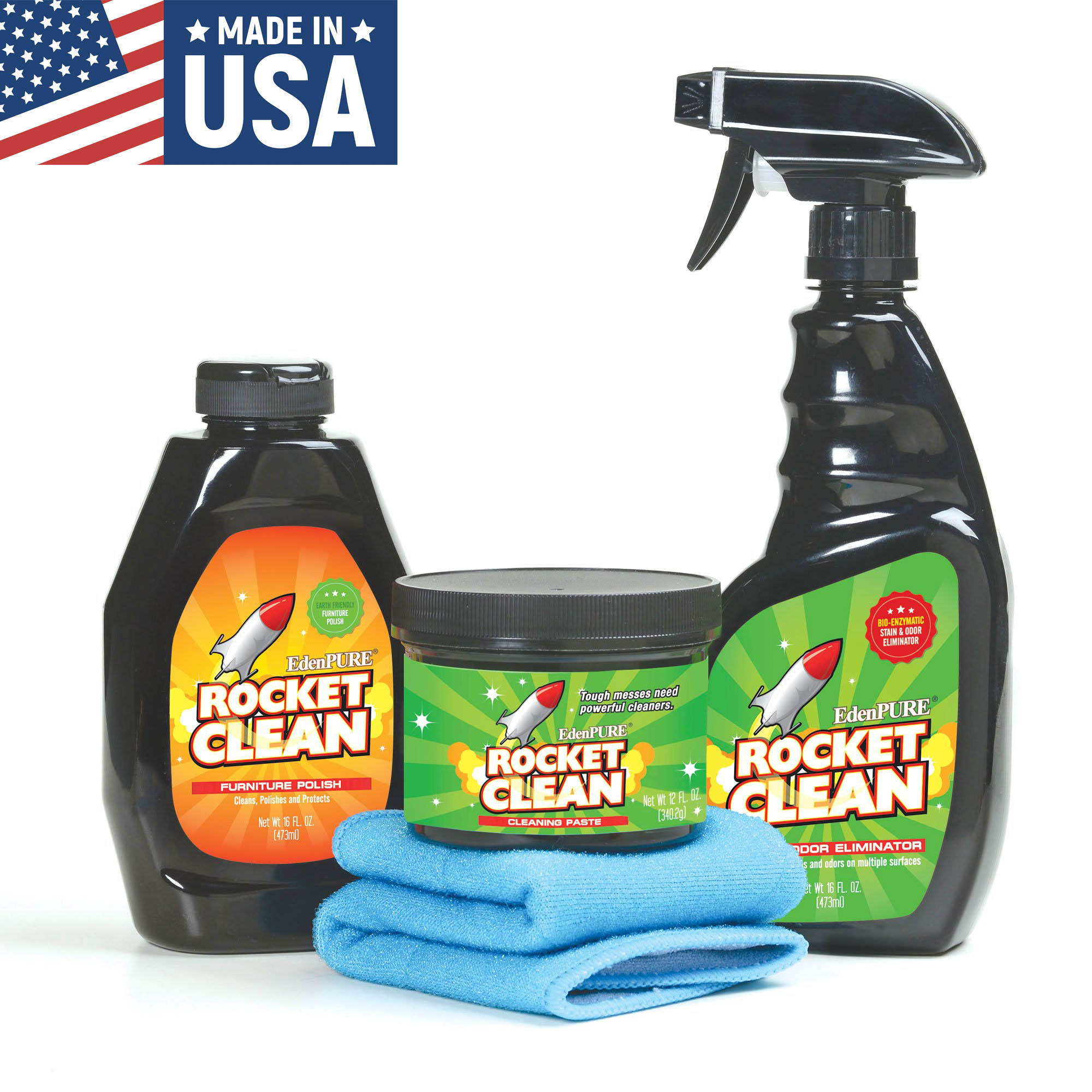 Works Better Than Other Cleaners in a Fraction of the Time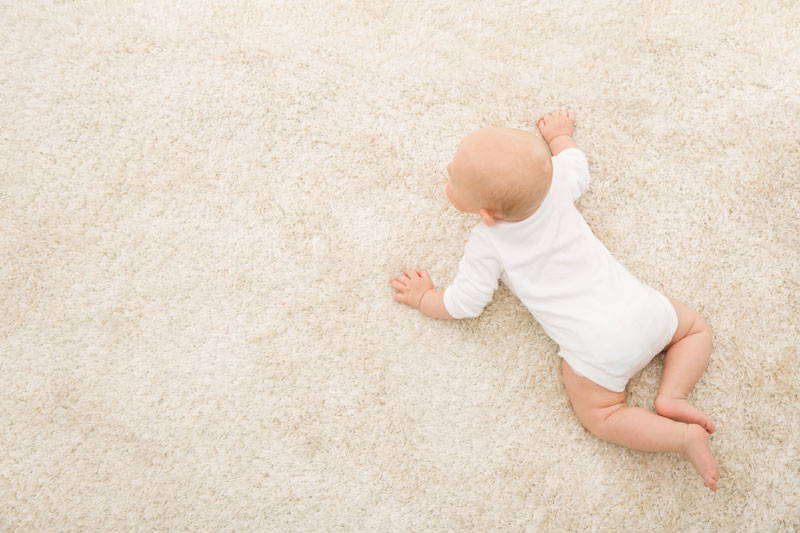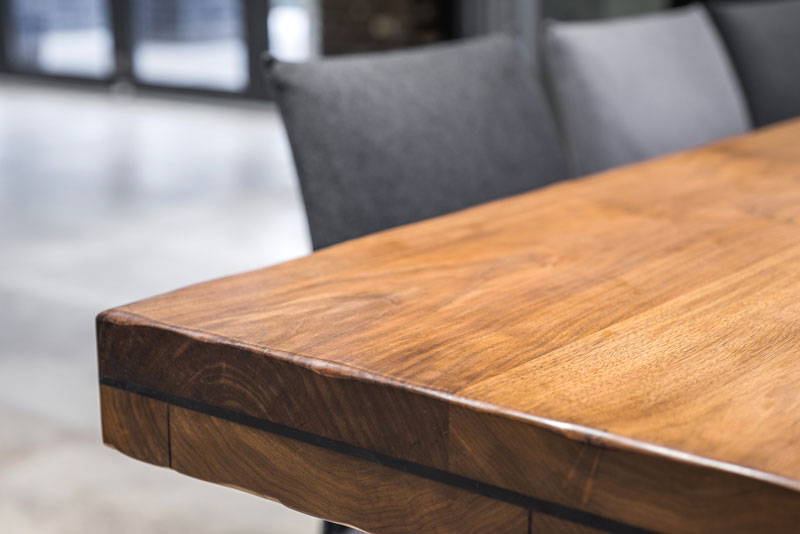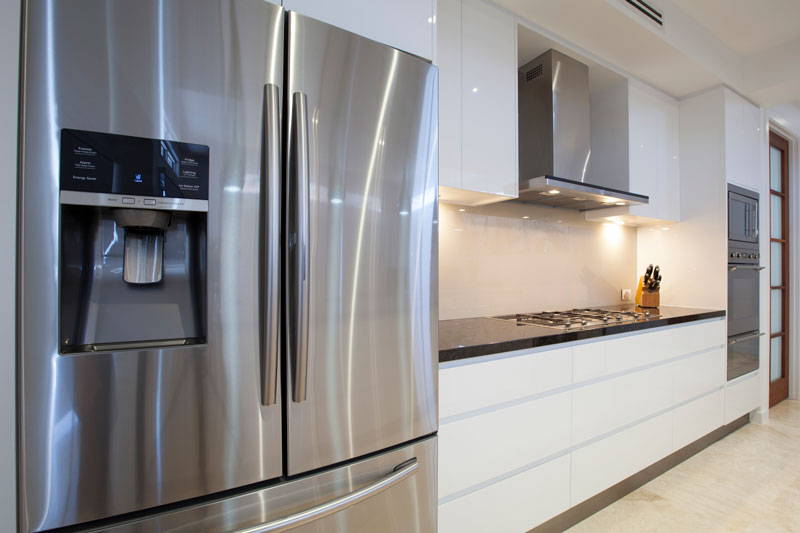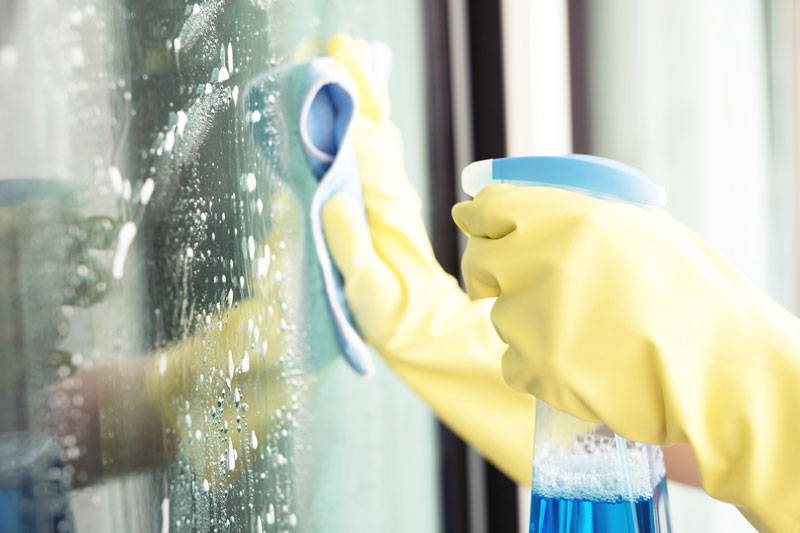 Unlike other cleaning products, we do not use harsh chemicals. But this isn't like the green cleaners of the past, with Rocket Clean you will never have to chose between a cleaner that gets the job done or one that is safe to use.
Rocket Clean is strong enough to handle the toughest cleaning jobs. Rocket Clean uses 100% biodegradable ingredients that are safe for you, your family and the environment!
Rocket Clean knows you do not want to put yourself or loved ones at risk. That is why we have opted out of such chemicals and created a formula that is 100% green with commercial grade cleaning strength.
100% Natural • Non-Toxic • Eco-Friendly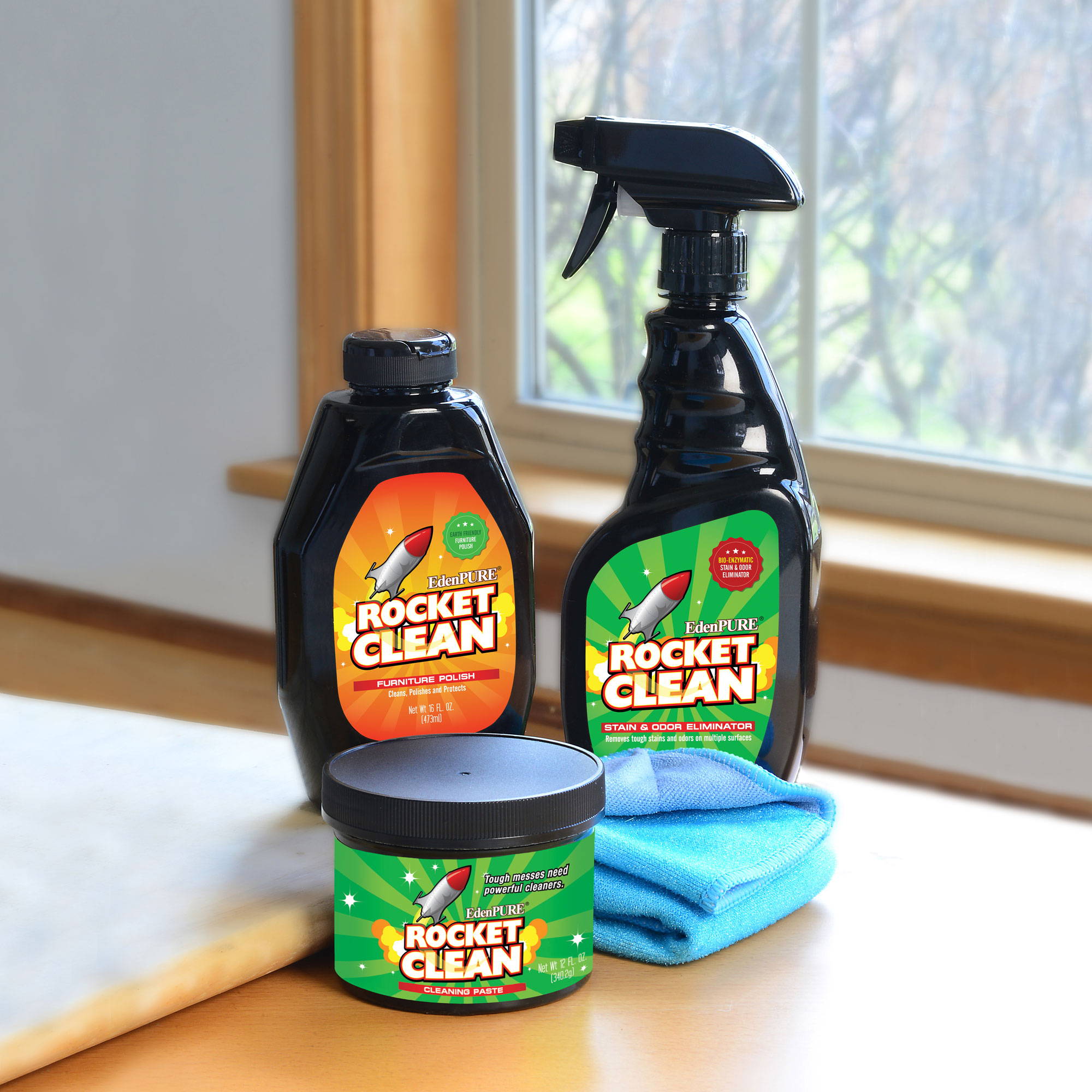 Try the EdenPURE® Rocket Clean Bundle Risk FREE for 30 Days

Why Rocket Clean by EdenPURE®?
The answer is quite simple ...
These cleaning products are used throughout hospitals and commercial kitchens. They have been trusted in these industries for two important reasons: 1) They are strong enough to clean the toughest messes 2) They are safe enough to be used around those who are sick in hospitals and on surfaces that are used for preparing food.
The EdenPURE® Rocket Clean also has the power to make cleaning easier for you. These cleaners will cut down the time and effort you spend cleaning your household. Now you can say goodbye to cleaning products where elbow grease is needed.
Just imagine a world where cleaning wasn't a time consuming and difficult chore, it almost sounds too good to be true, Right? But it's not, thanks to Rocket Clean. And not only does it save you time but it gives you the freedom to spend that time with loved ones in your home where everything is clean and safe.
Here's everything included in the EdenPURE® Rocket Clean Bundle
Rocket Clean Stain & Odor Eliminator
Rocket Clean Stain & Odor Eliminator, which naturally breaks down stains at a molecular level and allows for a complete removal of the stain and odor while leaving behind a refreshing citrus scent. To do this we have come up with a unique bio-enzyme formula to create this chemical-free spray. Instead of those chemicals, we use a variety of different enzymes that digest organic materials.
This bio-enzyme formula not only makes for an efficient cleaner, it's safe too. Without the harsh chemicals of a traditional cleaner, Rocket Clean Stain & Odor Eliminator is non-toxic making it safe for you and anyone else in your home such as kids and pets. But it doesn't stop there, being made from 100% biodegradable ingredients it is safe for the environment too!
Rocket Clean Stain & Odor Eliminator works on a variety of surfaces including carpet, upholstery, clothing, table cloths, car interiors, toilets, floor drains and trash cans. It safely removes pet stains, wine, blood, coffee, juice, chocolate, grease, urine and iodine.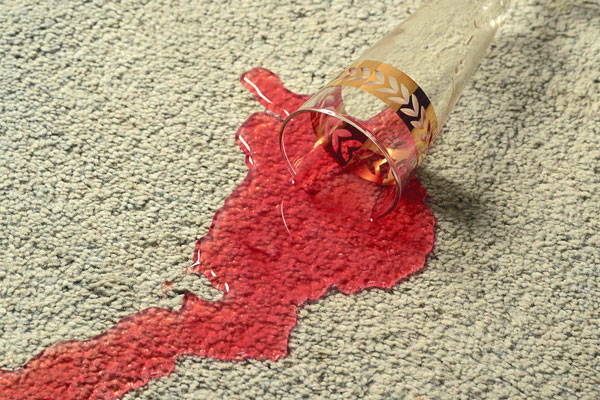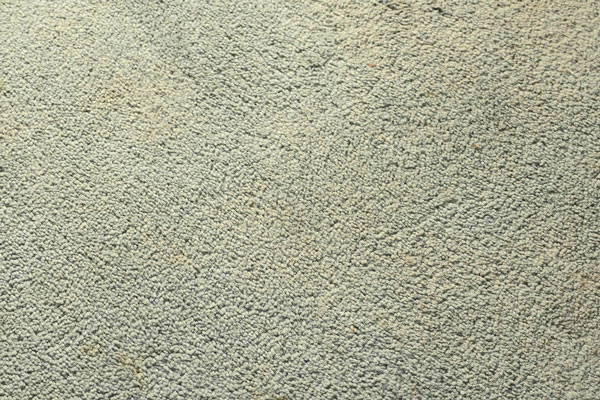 After Rocket Clean Stain & Odor Eliminator

Rocket Clean Furniture Polish
Rocket Clean is also bringing you 100% natural furniture polish. This polish restores old wood furniture to new again! Refinishing wood can cost hundreds of dollars, but using Rocket Clean Furniture Polish will save you money by protecting your furniture from wear and tear.
Rocket Clean Furniture Polish is also safe to use. Unlike other furniture polish brands, ours does not contain harsh chemicals. This is a good thing since those chemicals give off flammable vapors that could potentially spark a fire in your home. That is why we have created a furniture polish that is safe for you to use and is strong enough to polish and protect your furniture.
Rocket Clean Furniture Polish cleans and protects a variety of wood surfaces including desks, tables, chairs, cabinets, paneling, engineered wood, antiques, veneers and particle boards. Rocket Clean Furniture Polish gently removes dirt, dust, and finger prints from all wood surfaces. Even better, unlike other furniture polish brands it will resist moisture to protect your furniture without leaving any streaks or waxy build-up.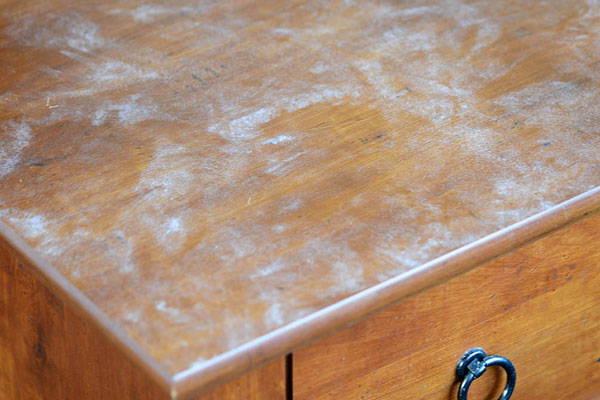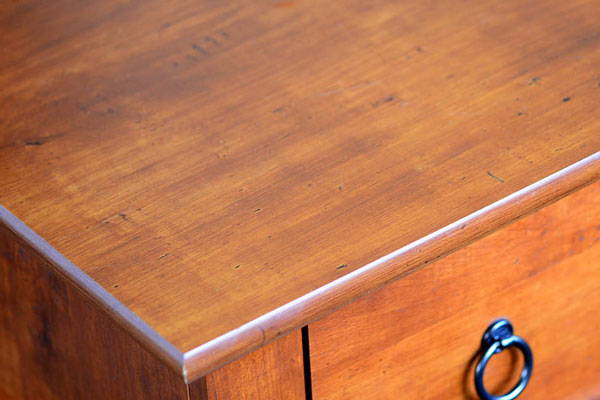 After Rocket Clean Furniture Polish

Rocket Clean Cleaning Paste
Rocket Clean Cleaning Paste is as simple as wipe on, wipe off. This means you no longer have to spend time scrubbing and scrubbing at tough stains with little progress. Rocket Clean Cleaning Paste saves you even more time by not only cleaning the surface but also polishing it in one simple step.
Rocket Clean Cleaning Paste is the perfect all in one tool. It works on many non-porous surfaces including stainless steel, marble, ceramic tile, granite, glass, chrome, aluminum, brass, plastic, white boards and fiberglass. It also removes many tough stains such as grease, rust, water marks, scuff marks, scale, oxidation, corrosion, ink, and permanent marker.
It's paste form gives you precise application without dripping and causing a mess. This means you can use it on any uneven or sloping surface without creating another mess for you to clean, it can even be used on walls and ceilings.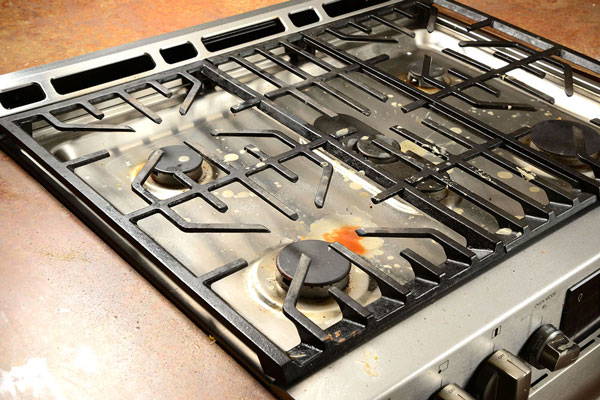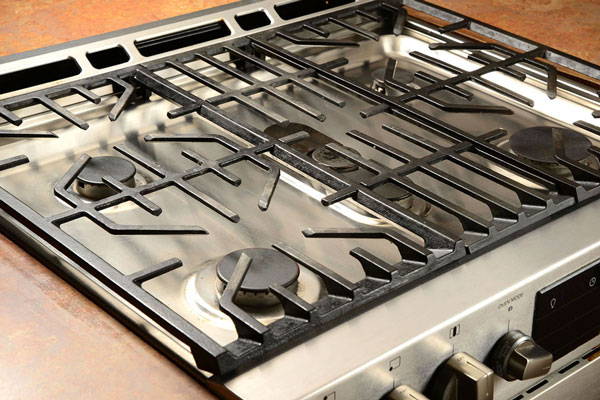 After Rocket Clean Cleaning Paste

Rocket Clean Double Sided Microfiber Cloths
Rocket Clean Double Sided Microfiber Cloths. Our microfiber has a different texture on each side designed to scrub and buff any surface with ease. The first side is textured to scrub the toughest messes while being safe to use on any surface without scratching it. The second side is a soft and smooth cloth designed to gently buff or polish any surface in your home.
Our microfiber technology was designed to be used wet or dry and easily remove dirt, grease, grime, food and soap scum off any surface and will save you time with every use compared to a regular rag or paper towels.
Not only will the Rocket Clean Double Sided Microfiber Cloths save you time, it will save you money too. Using paper towels to clean your house will cost you countless dollars over time, but using our double sided microfiber will get rid of that cost completely. It is machine washable so you can use it over and over again, which is great for your wallet and the environment!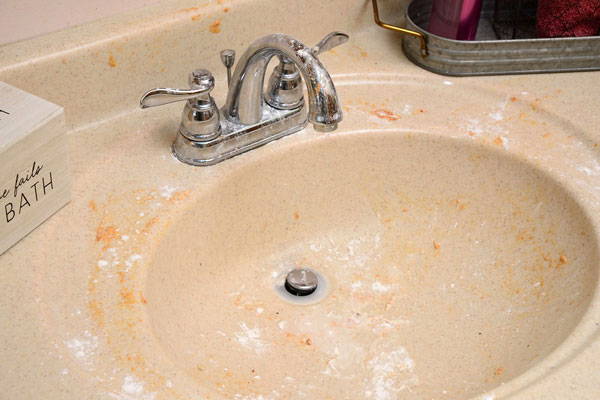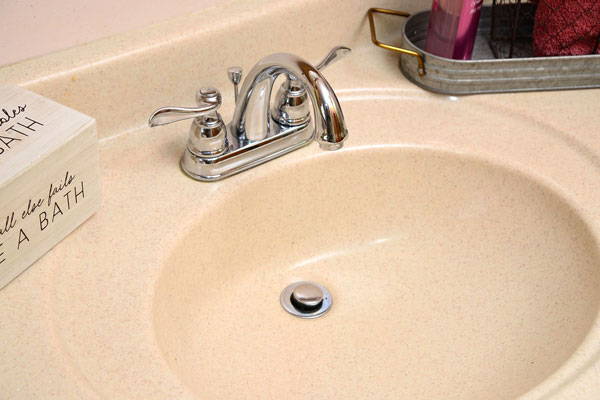 After Rocket Clean Double Sided Microfiber Cloths

Try the EdenPURE® Rocket Clean Bundle Risk FREE for 30 Days