Breakthrough heating technology gives you MORE heat with less electricity
"We sold out of the EdenPURE® GEN21s at record speed last fall because of the incredible demand for our money saving heaters. Now, there's a great opportunity to get an EdenPURE GEN21 Wall-Hugger while supplies last."


- EdenPURE Quality Control Representative
The last few winters have been extremely mild so weather experts are predicting massive snowfall, lower than average temperatures and of course, higher heating bills this winter and spring. So, across the country people are preparing for a cold, brutal season. In fact, EdenPURE® has been selling out of every shipment of heaters it's already received this season.
An EdenPURE® breakthrough in heating technology increases heating efficiency and produces a more even heat which is guaranteed to save you more money on your home heating bills than ever before. If you already own one of our renowned GEN21 Wall-Hugger Heaters, you can attest to their greatness!
Copper PTC Infrared Heating Element increases heating efficiency and produces a more even heat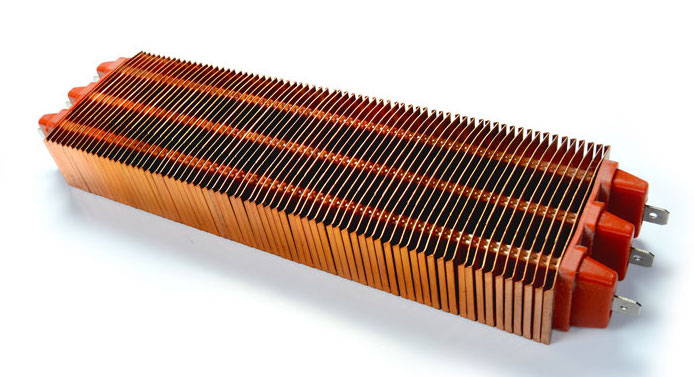 EdenPURE® engineers have created the efficient Copper PTC Heating element for top notch effectiveness. This increases heating efficiency which gives you MORE heat with less electricity, saving you money in the long run compared to other heaters.
By using a Solid Copper heat sink versus an aluminum one, it increases thermal conductivity by 39.09%. This dramatic difference is another reason the EdenPURE® GEN21 Wall-hugger is able to supplement your furnace usage in the winter and start putting money back in your pocket.
The Copper PTC Heating element also eliminates hot spots in your home caused by inferior, cheap imitation heaters. Also heats every square inch of the room evenly and without reducing the humidity and oxygen. No more cold spots in a room, just wall to wall, ceiling to floor warmth.
Our Customers ABSOLUTELY LOVE their EdenPURE® GEN21 Heater
Cannot Start a Fire
Safe Around Children & Pets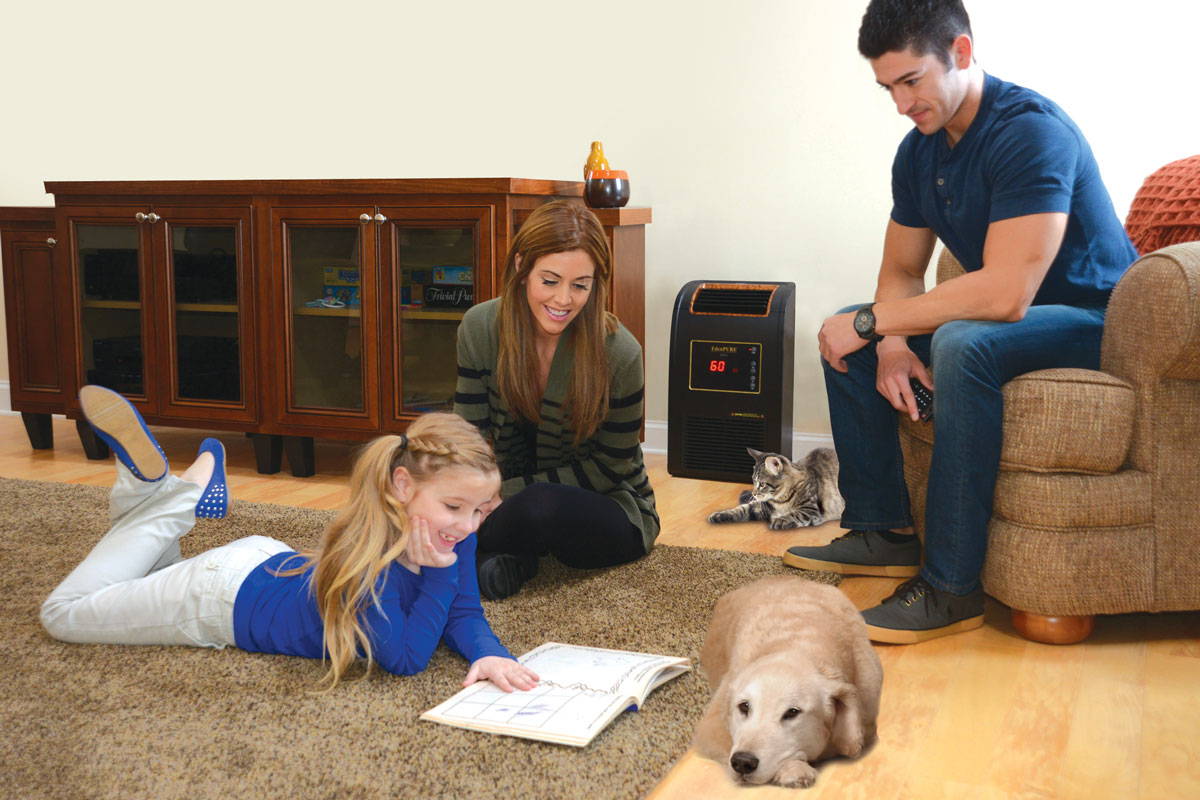 The EdenPURE® GEN21 Infrared Heater has ALL the safety features that have become standard on EdenPURE® heaters. The EdenPURE® GEN21 has safety tip over switches so if a pet or child knocks over the GEN21, it will immediately turn off so it can't start a fire.
Another safety feature to protect you and your family is the overheat protection. Say something blocks the heat flow, the GEN21 will turn off preventing a fire.
And the Copper PTC Heating element is guaranteed to last you many winters as they have a long lifespan of over 80,000 heating hours!
And since these models contain the Copper PTC Heating element which guarantees you an additional savings on your heating bills, it is predicted to sell out at an even faster rate!
Even Consumer Reports ranked the very first EdenPURE Wallhugger TIED for their top choice with the Dyson® heater! Now, the GEN21 Wallhugger provides you with even more to make it the best EdenPURE for the money!
Guaranteed to Save Money on Heating Bills

Remember, the EdenPURE® GEN21 has increased heating efficiency due to the unique Copper PTC Infrared heating element so you save even more money on your heating bills.
You can turn the temperature down in the rest of your house and be toasty warm in the room your are in. This further slashes your heating bills by a very large amount.
And like every EdenPURE®, the GEN21 Wallhugger Infrared Heater is completely safe around children and pets because there are NO exposed heating elements that can be touched or cause a fire.
100% Portable & Only Takes Up 1 sq. ft. of Floor Space

Takes up only 1 sq. ft. of floor space!
The EdenPURE® GEN21 Infrared Heater can be taken to any room in your home to create heavenly warmth wherever you are. It only weighs 14 pounds and comes with a convenient handle on the back of the unit to make it easy to pick up and carry. It is free standing and can be placed anywhere on the ground.
The amazing design of the EdenPURE® GEN21 allows you to set the unit right up against the wall and take up only 1 sq ft of floor space!
You are no longer bound to stay in one room to keep warm. Now, you can turn the thermostat down in your home and be anywhere you'd like and still stay warm!
Try the EdenPURE® GEN21 Infrared Heater Risk FREE for 30 Days