New 2024 EdenPURE® Heater Slashes Heating Bills With Dual Infrared Heating Technology
Hybrid Model Heats 60% BETTER Than Other Heaters with Even, Rapid Air Flow
EdenPURE GEN30 Elite Heater
Uses Infrared AND Convective Heat combined with an Air Purifier for a Healthier Home!
Purifies the Air as it Heats!

Heats Better Than a Furnace

Hybrid Heating System
Infrared AND Convective
The end of expensive, inefficient furnaces and boilers to keep warm in the colder weather is finally here.
EdenPURE® engineers are excited to announce a new home heating system that uses 2 infrared heating technologies in one space heater called the EdenPURE® GEN30 Elite Infrared Heater.
An advanced heating engineer team has managed to combine both an infrared bulb heating system AND a solid state PTC infrared heating system into one space heater.
These 2 technologies work together to heat a home BETTER than your current furnace, boiler or base board heat.
Infrared heat is far superior to other forms of heating you find in the majority of homes in America. Infrared heat directly heats your body while a furnace or boiler heats the air, which THEN warms you.
Engineers have found that this new hybrid heater actually heats 60% BETTER than infrared heaters using only one form of infrared heat.
This 2-step system of first heating the air, then you, is an inefficient extra step that causes your heating bills to skyrocket in the wintertime.
But since infrared heat directly heats objects in a room instead of the air, you get warm with one less step. That's why this kind of heating technology will eventually phase out furnaces and boilers.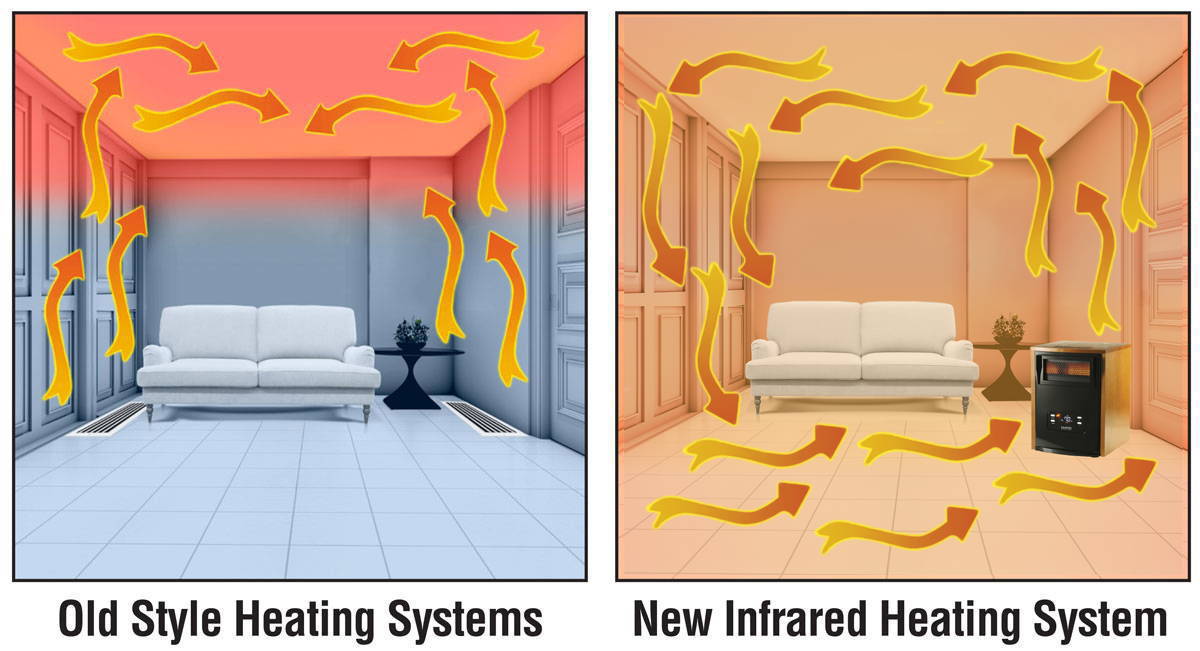 The EdenPURE® GEN30 evenly heats an entire room quickly, slashing heating bills while keeping you and your family warm all winter long.

But by combining the benefits of infrared AND convective heat into the GEN30 Heater you get the best of both forms of heating technology that you can't get anywhere else.
Since infrared heat heats objects directly instead of heating the air like a furnace does, the moisture in the air doesn't get burned away.
This helps keep the moisture in the air and prevents dry itchy skin, nose bleeds, and breathing issues.
Our EdenPURE GEN30 Heaters have sold out EVERY time we've offered them ... we expect these will go fast!

Advanced air flow and design
The advanced blower in the GEN30 is the most quiet ever produced to date by EdenPURE®. It has ball bearings and a high pressure low noise blower to run much quieter. It moves more air than fans. Fans only have 3 to 5 blades. The EdenPURE® GEN30 blower has dense fins which puts out over 300% more air volume, yet is much quieter.
Air Purifier BUilt-in for a healthier home
The new GEN30 Elite has a built-in Air Purifier using a thick particle and dust filter which will protect you from harmful pollutants including those from the wildfires. Dust, dander, pet fur and more will be filtered out of the air before it passes through the infrared heating chamber giving you cleaner air while warming you deep into your skin and muscles.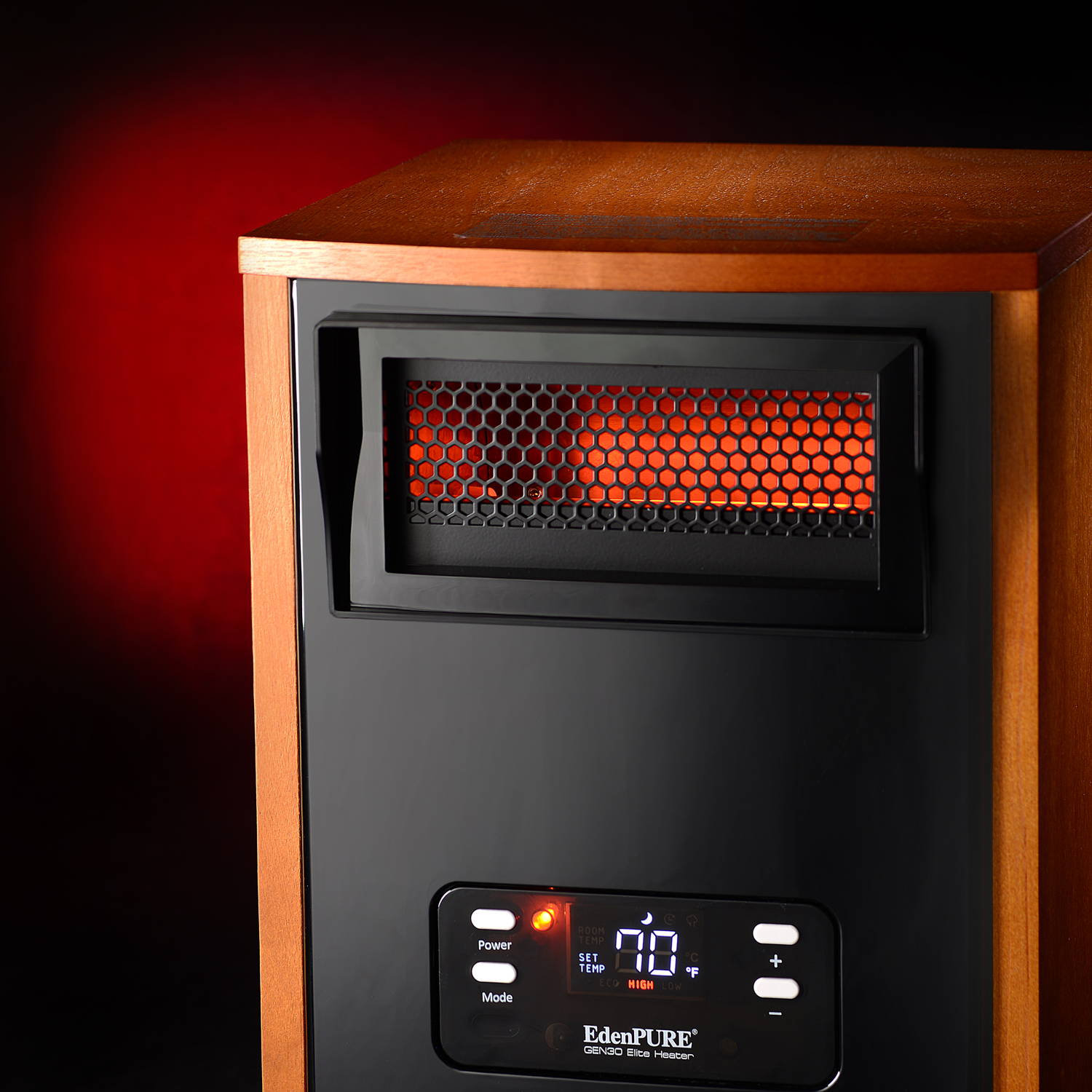 WOOD CABINET AND ADVANCED THERMOSTAT
The cabinet for the EdenPURE® GEN30 Elite is made of real wood. This provides a great decor piece. It also adds insulation and noise insulation so the fan noise is even quieter than with metal cabinets. The thermostat is far advanced. It checks temperature constantly. Old thermostats only checked temperature every 30 minutes. It also will vary the heat power from 1,000 watts to 1,500 watts depending on the need for heat.