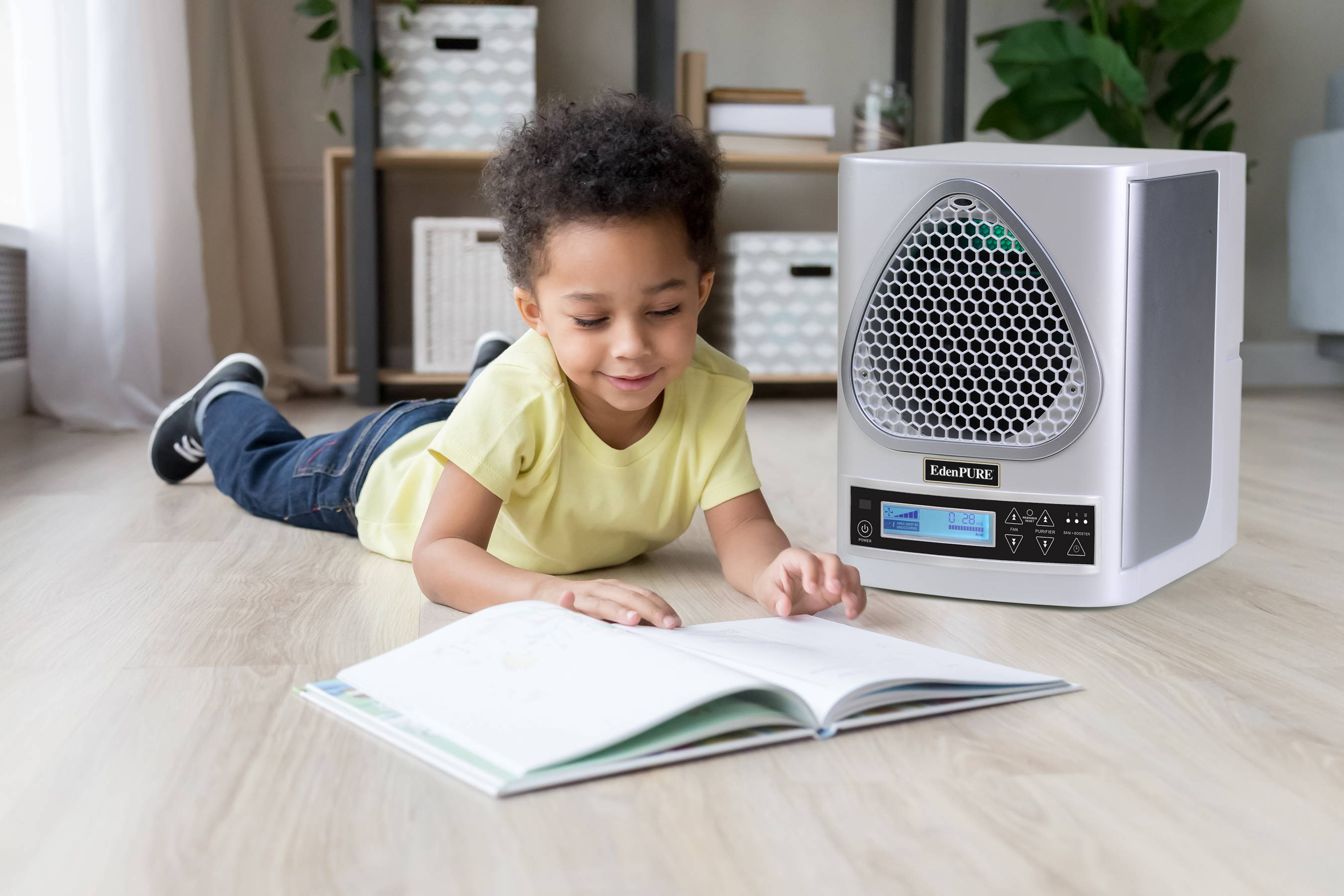 Uses 4 different air purifying technologies so there is less coughing, less sneezing, less itchy eyes and just being able to breathe better overall
EdenPURE® Oxileaf® XL100 Air Purifier
Kills 99.99% of Viruses and Bacteria in the Air, Sterilizes Surfaces, and Gets Rid of Odors

New Air Purifier Uses 4 Different Air Purifying Technologies to Clean and Sanitize your Home
Other air purifiers use only 1 technology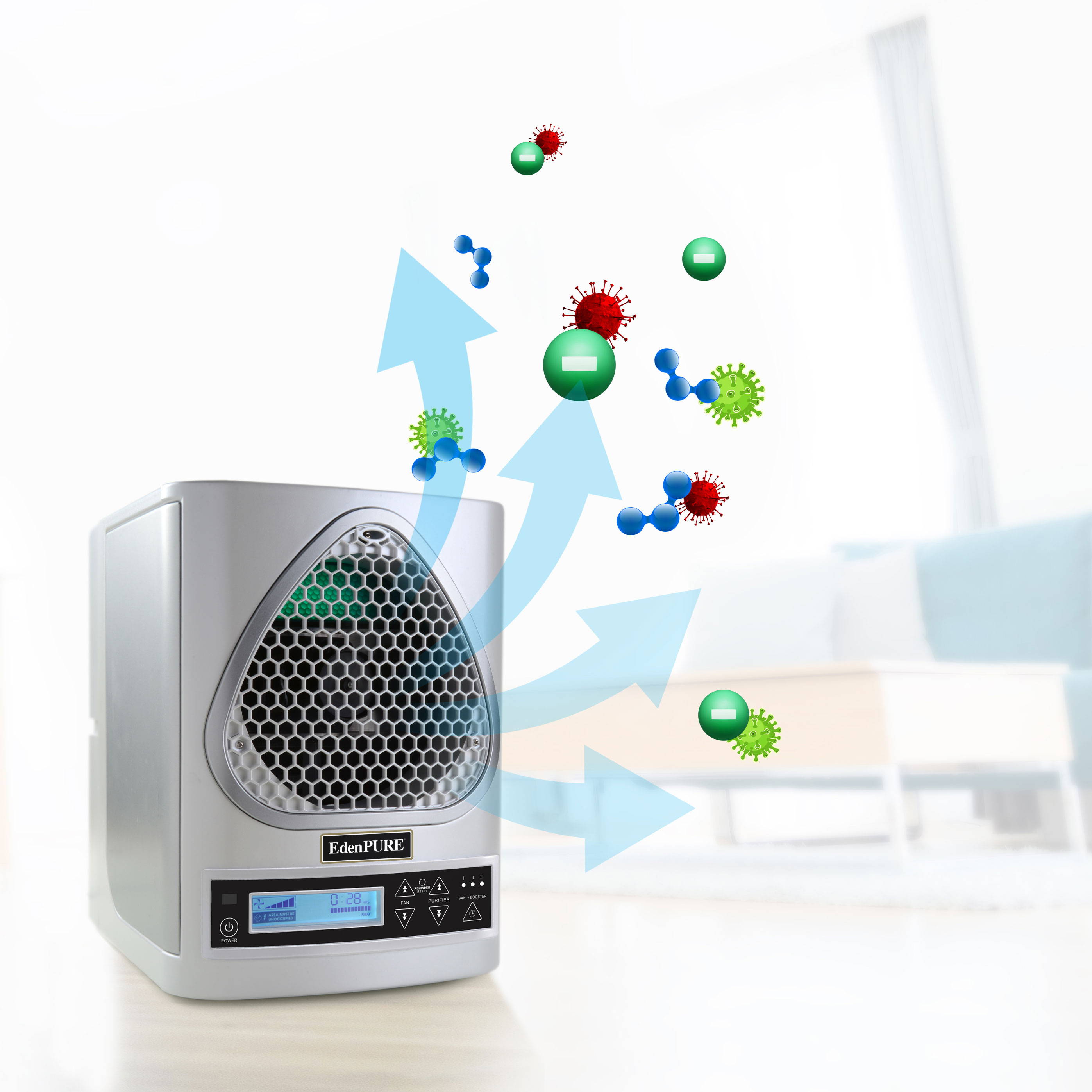 EdenPURE® Oxileaf® XL100 Air Purifier
Kills 99.99% of Airborne
Viruses & Bacteria

Filters the Air of Pollutants
Overwhelming demand is pouring in for a new air purifier that uses 4 different air purifying technologies to completely sterilize your home of 99.99% of harmful viruses and bacteria.
Kills 99.99% of Viruses and Bacteria
The new EdenPURE® Oxileaf® XL100 Air Purifier has a virus and bacteria kill rate of 99.9%, protecting you from the risk of getting sick. You get clean breathable air -- free of most air pollutants like pet dander, VOCs or pollens. It sterilizes your hard surfaces like counter tops and door knobs, while destroying smells like cigarette smoke, urine, and more for fresh, clean smelling, healthy air.
Feel Healthier Than Ever Before!
You will feel so much healthier with the EdenPURE® Oxileaf® XL100 in your home. By having cleaner air in your home you will be able to get a better night's rest, feel more energized, more invigorated, be less tired and just plain feel better!
The EdenPURE® Oxileaf® XL100 Air Purifier can help everyone in your home to feel better than they have ever felt before.

Get the Best Night of Sleep of Your Life
And if you suffer from sleep disorders or allergies you will experience a new level of clean living and sleeping with EdenPURE®.
How does the OxiLeaf® XL100 Air Purifier work?
We have taken the top 4 air purification technologies and put them ALL into the EdenPURE® Oxileaf® XL100 Air Purifier so you and your family will stay safe and healthy inside your home.
1) Photo Catalytic Oxidation (PCO)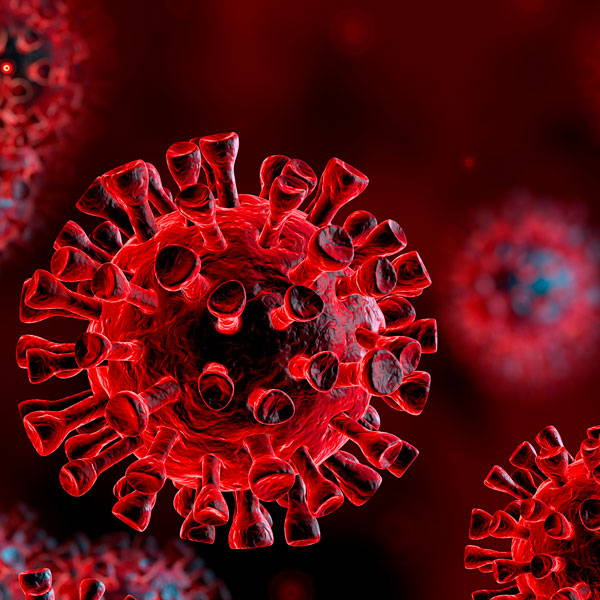 Advanced Photo Catalytic Oxidation or PCO, works to destroy 99.99% of viruses, bacteria, mold and other dangerous pathogens. This will GREATLY reduce the chance of you getting sick in your home if a harmful virus or bacteria finds a way inside. Less harmful bacteria and viruses in the air mean better health for you and your family.
PCO is a highly advanced chemical process which uses ultraviolet light (UV) and titanium dioxide to create hydroxyl radicals and super-oxide ions that convert harmful pathogens like viruses and bacteria into harmless carbon dioxide. It's actually ripping them apart molecule by molecule until nothing harmful remains to make you sick.
This PCO technology also destroys Volatile Organic Compounds (VOCs) which can cause headaches, coughing, nose/throat/eye inflammation and skin irritation. VOCs come from many things you have in your home like paint, building materials, household cleaners and more.
2) Needlepoint Ionization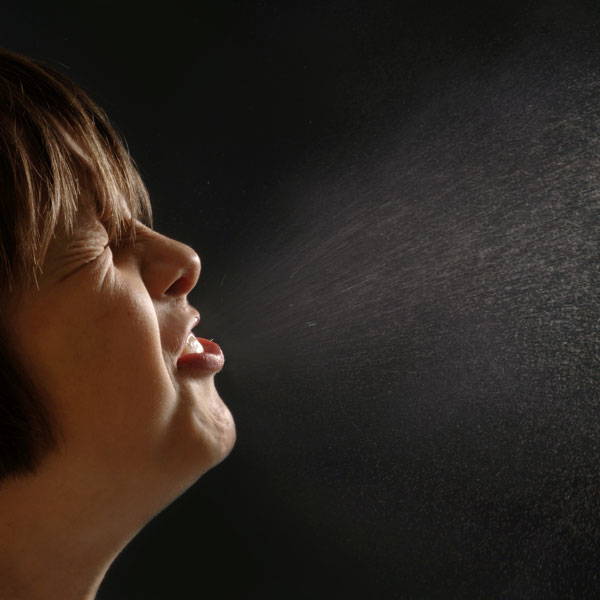 Next is the Needlepoint Ionization which is used to produce cleaner air in large commercial buildings. It works by producing a steady amount of negative ions into the air that controls the spread of illness by killing viruses and bacteria. And if you aren't getting sick you won't feel run down and tired, sneeze as much, cough, or have itchy, dry eyes. You will just plain feel better.
You see, commercial buildings use ionization to combat the growth of mold which leads to upper respiratory illnesses and foul odors. Ionization stops and kills mold along with other harmful airborne things like viruses and bacteria.
Remember, airborne germs like viruses spread easily from just one simple cough and can infect an entire household. This is why the EdenPURE Oxileaf has 4 technologies to clean the air in your home to protect you and your family from getting sick. All working together to create a virus and germ free home of safety.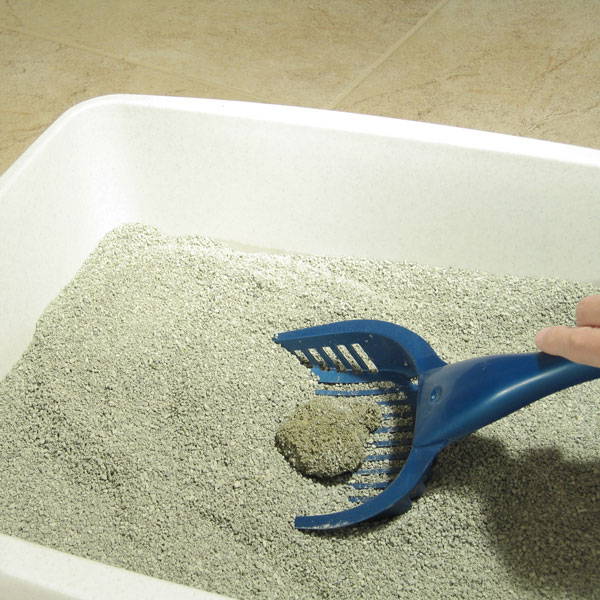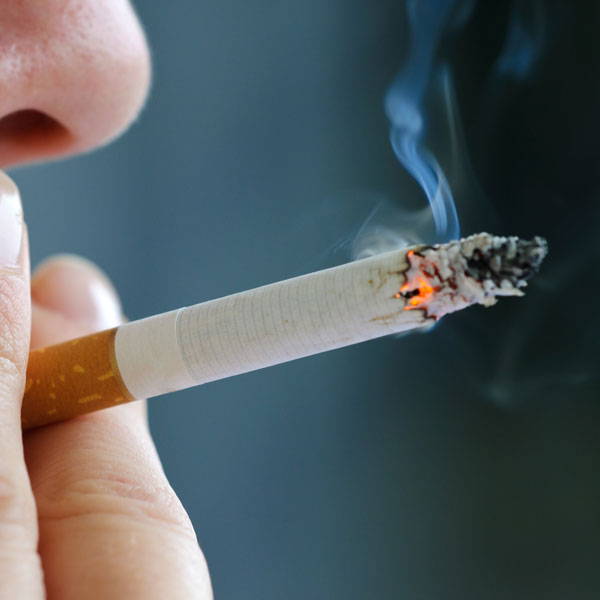 Another oxidation technology is activated oxygen, or ozone, which the original Oxileaf uses to kill viruses and bacteria while destroying any smelly odors in your home like urine, smoke and cooking odors.
Just like the clean, fresh smell after a thunderstorm the Oxileaf XL100 produces scalable activated oxygen that you control. Turn it on high in a musty, moldy basement for extreme odors and mold control or have it on low in the kitchen after cooking some fish in the oven.
This technology is what has made the original Oxileaf sell over 129,732 units and counting while being an EdenPURE customer top rated product. This tested technology is even used in hospitals and hotels to disinfect rooms and get rid of bad odors, imagine what it can do in your home!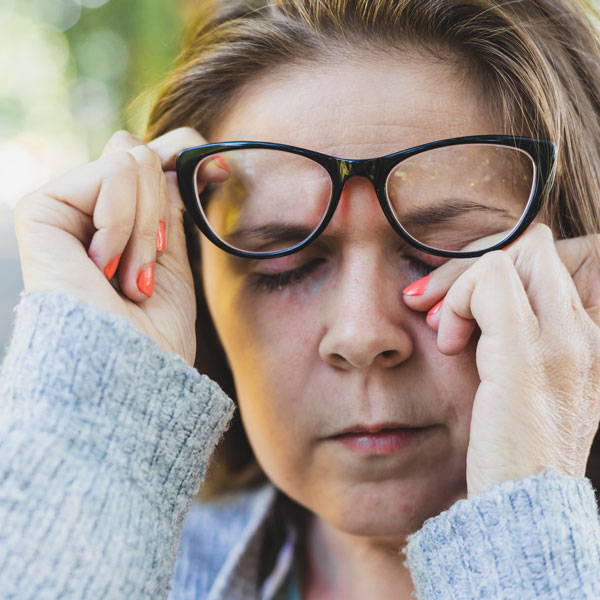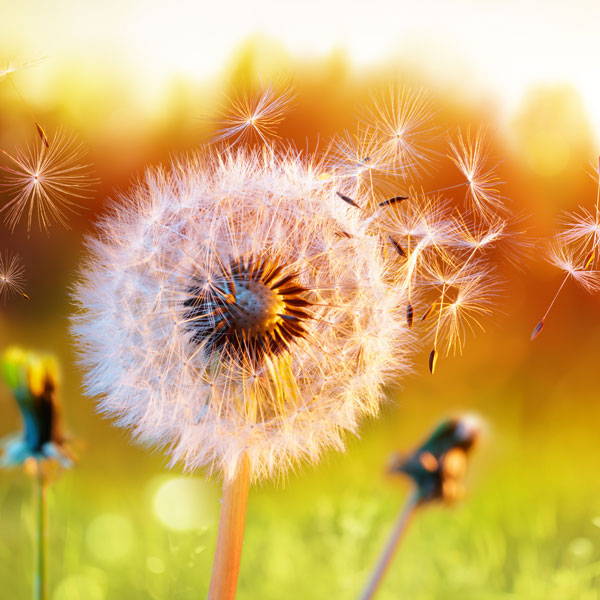 The Electrostatic Filtration filters dangerous air pollutants like pollen, pet dander, dust, hair and more out of the air in your home. This keeps them OUT of your lungs which can improve your breathing. You may even notice less coughing, less sneezing and less itchy eyes.
It works by using a filter that undergoes a special process to electrically charge it. So instead of old style filters like HEPA which have to physically catch air pollutants, the EdenPURE Electrostatic Filter actually attracts these air pollutants with its special charge, causing things like pet dander and dust to be pulled to the filter and stick there instead of being inhaled into your lungs which can cause health issues.
And unlike HEPA filters, you can wash the Oxileaf's Electrostatic filter over and over again, saving you money because you don't have to buy a costly replacement filter every month.
A brief interview with the Executive Director of EdenPURE®, Charlotte Dillin
Q. How is the EdenPURE Oxileaf XL100 better than other air purifiers?
A. Other air purifiers only use 1 technology to clean the air. But EdenPURE is shocking the industry as it uses 4 different air purifying technologies to capture and kill up to 99.99% of viruses and bacteria in the air, sterilize surfaces, and get rid of odors -- leading to overall better health!
Unlike other air purifiers, the Oxileaf XL100 destroys pollutants embedded in your walls, ceiling, floors, carpets and furniture. It filters the air and keeps pollutants like pollen, dander, dust and more from entering your lungs so you can breathe easier. Eliminates foul odors like cigarette smoke, mildew, and pet urine. And of course kills 99.99% of airborne viruses and bacteria keeping you and your family safe from harm.
Q. What testing has been performed on the EdenPURE® to prove it works?
A. Independent laboratory testing shows the EdenPURE® Air Purifier removes and kills many harmful airborne pollutants. I have included testing results from the laboratory showing how well it cleans the air. Breathing healthier air can lead to you feeling more alert and having more energy.
Q. What does the EdenPURE® clean out of the air?
A. The EdenPURE® starts working immediately to capture and kill mold, mildew, bacteria, pollen, pet dander, dust mite allergens, and viruses. With healthier air you may get relief from allergies, breathing difficulties, runny nose, sneezing, coughing, itchy eyes and other respiratory problems.
Q. Do I have to buy new filters all the time?
A. NO! Unlike HEPA filters, you can wash the Oxileaf's Electrostatic filter over and over again, saving you money because you don't have to buy a costly replacement filter every month.
Q. How big of an area does the EdenPURE® clean?
A. It's extremely powerful, cleaning large open floor plans like family room/kitchen/dining room areas. Dial it down for smaller areas like offices and bedrooms. The 5-speed whisper quiet fan ensures the perfect circulation of air for extreme cleaning a large area, down to small areas.