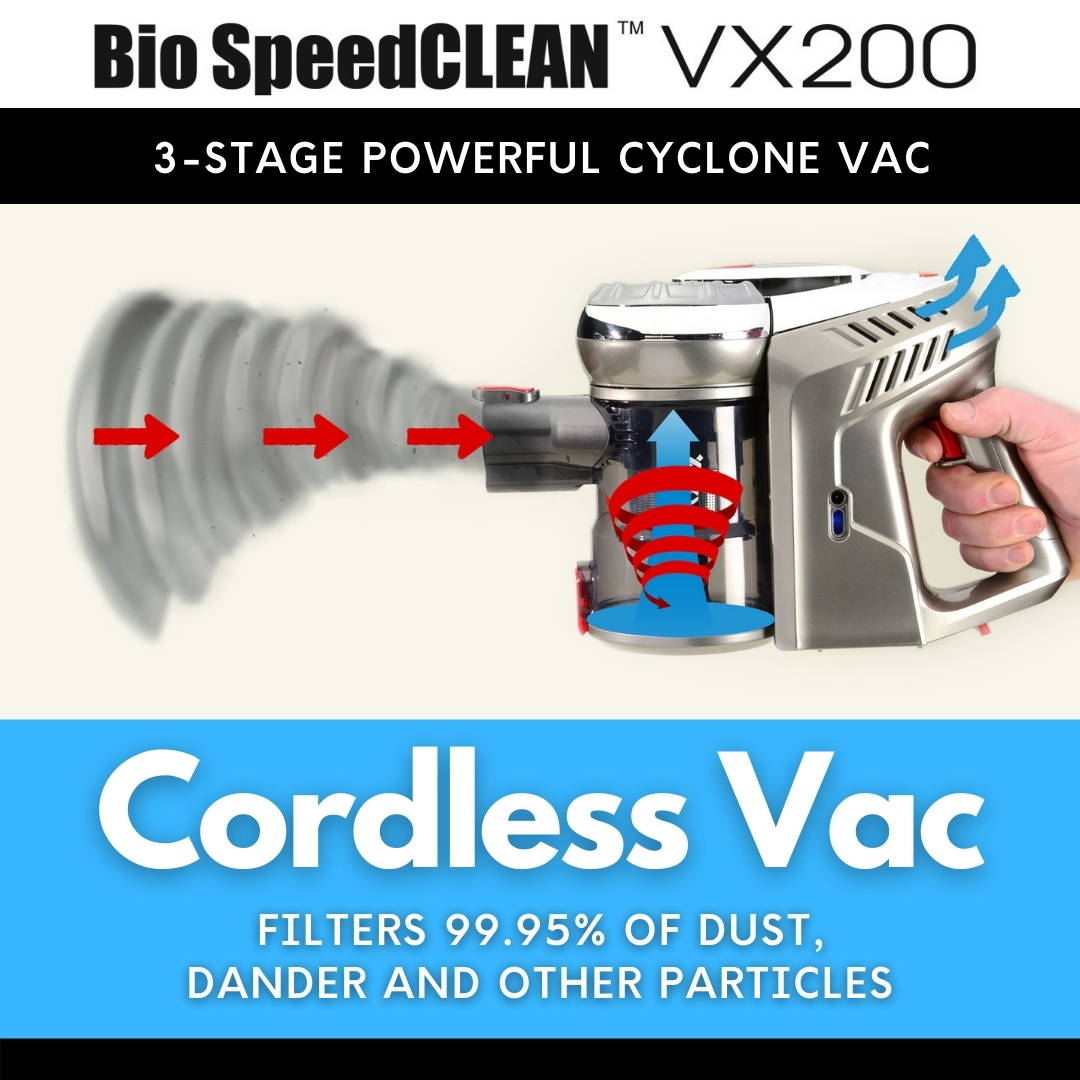 EdenPURE® Bio SpeedCLEAN VX200 Cordless Vac
A cordless vac that will cut your cleaning time in half!
SAVE an Additional $25 TODAY!

New EdenPURE® CordLess Vacuum will Cut Your Cleaning Time in Half!
Powerful 8,000 kPa Suction Power

Up to 35 MINUTE RUN TIME for whole home cleaning

3-Stage Powerful Cyclone Filter System

FILTERS 99.95% of dust, dander and other particles

Washable High-Grade MFI Filter

100,000 RPM Powered Roller Brush for deep carpet cleaning

NO LOSS OF SUCTION as the battery drains

2 Speeds - Regular Clean/Deep Clean

Lightweight at only 6 pounds
Try the EdenPURE® Bio SpeedCLEAN VX200 Cordless Vac Risk FREE for 30 Days

New EdenPURE® CordLess Vacuum will Cut Your Cleaning Time in Half!
Our top engineering team has invented a CordLess upright vacuum that matches the power of a corded vacuum while lasting a FULL 35 minutes on a single battery charge so you can vacuum your entire home on a single charge with NO cords!
Full power vacuum - no cords
Called the EdenPURE® Bio SpeedCLEAN™ CordLess Vac, this vacuum is a cordless, battery-powered vacuum that will cut your cleaning time in half or your money back! At last, a powerful vacuum free from cords!
No more tripping over cords
I bet you don't vacuum as much as you wish you did. Why? Because dealing with the cord takes up a lot of your time. The biggest issue is constantly moving the cord around as you vacuum and then unplugging it as you move from room to room.
This means you spend half your time just trying to dodge the cord, trying not to run it over and suck it up with the vacuum and unplugging it and plugging it back in as you go from room to room! Well thanks to EdenPURE® you can vacuum your whole home in half the time because there are NO cords to deal with!
8,000 kPa Suction power
And this new EdenPURE® Vac's rated power level is 120 watts and is tested at a whopping 8,000 kPa suction level. This extremely powerful vacuum will pick up dust, pet dander and hair without a problem.
Having a full-powered vacuum without cords slowing you down helps to really deep clean your home better and faster.
Attachments to Clean Every Part of Your Home!
Makes Cleaning Easier and Faster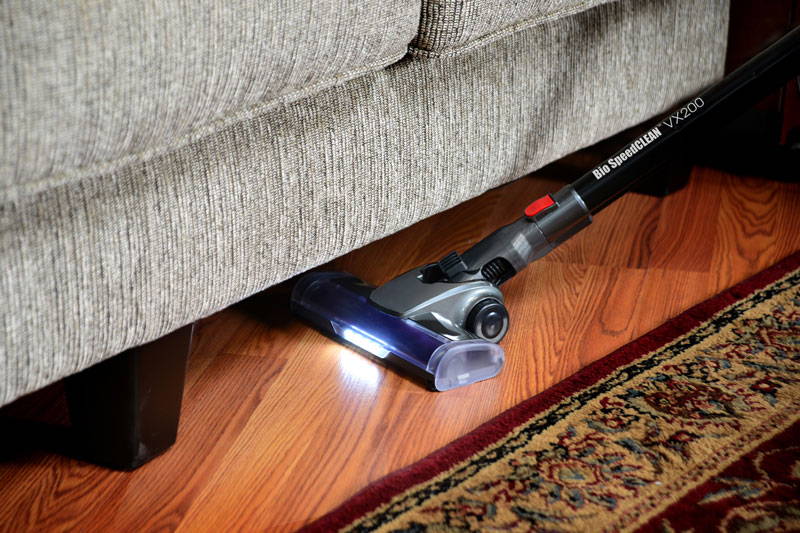 This powered roller spins at over 100,000 RPMs to pick up tough debris in your home like pet hair that can sometimes get matted into your carpet.
One is long and is great for hard to reach places like in between couch cushions, inside your car and behind furniture. And on the other one there's a pop-up brush on it to help loosen hair and dust to vacuum it up easier.
Try the EdenPURE® Bio SpeedCLEAN VX200 Cordless Vac Risk FREE for 30 Days